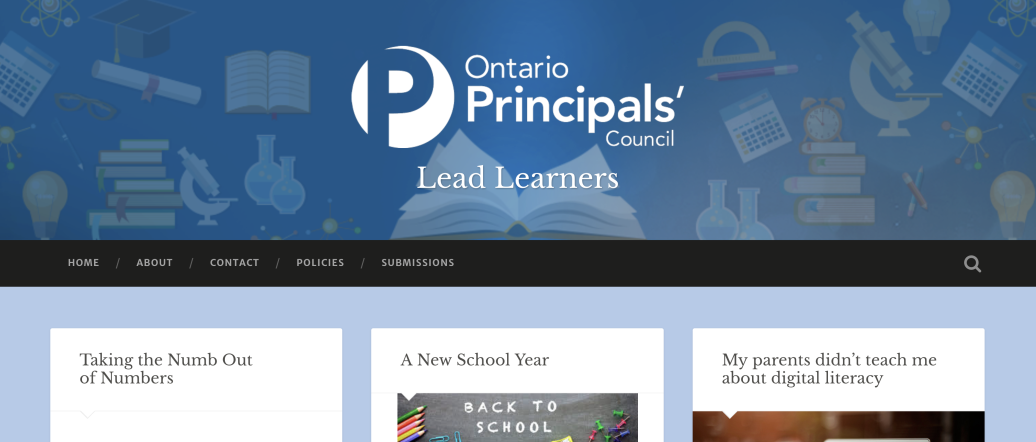 The OPC sponsors a blog for educators called Lead Learners.
Are you interested in contributing to Lead Learners? This blog is made possible by contributors like you, people who are excited to share their journey and experiences with passionate educators and learners. If you're interested in being a part of this community, please submit your post to psweeney@principals.ca, following the guidelines below.
Guidelines:
We are looking for submissions that are 400-600 words in length. The content should be focused on education but can span a range of topics from technology to classroom case studies. Take a look through our older posts to get an idea of what we've shared previously. The submission may be edited for content, style, grammar, sentence structure and clarity once received.
Please include a short biography with your submission. Feel free to share your twitter handle and/or link to your personal blog and we will include this information with the post.