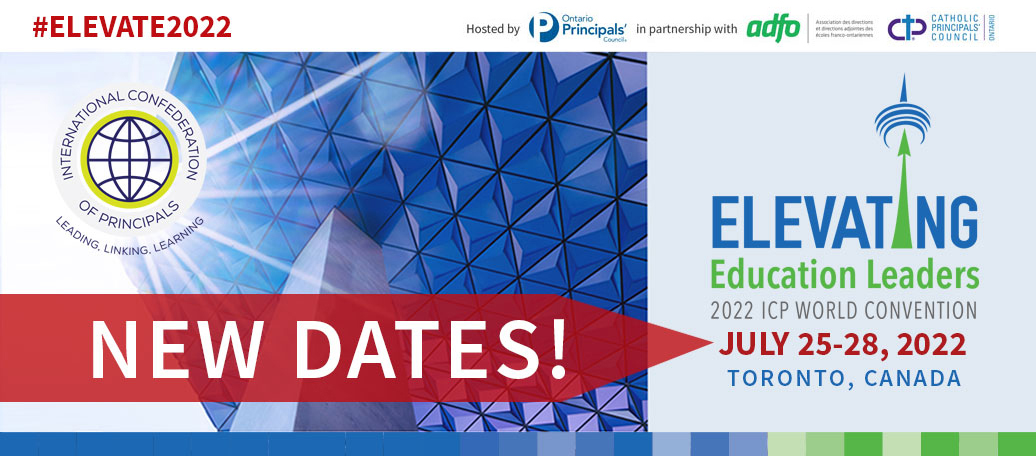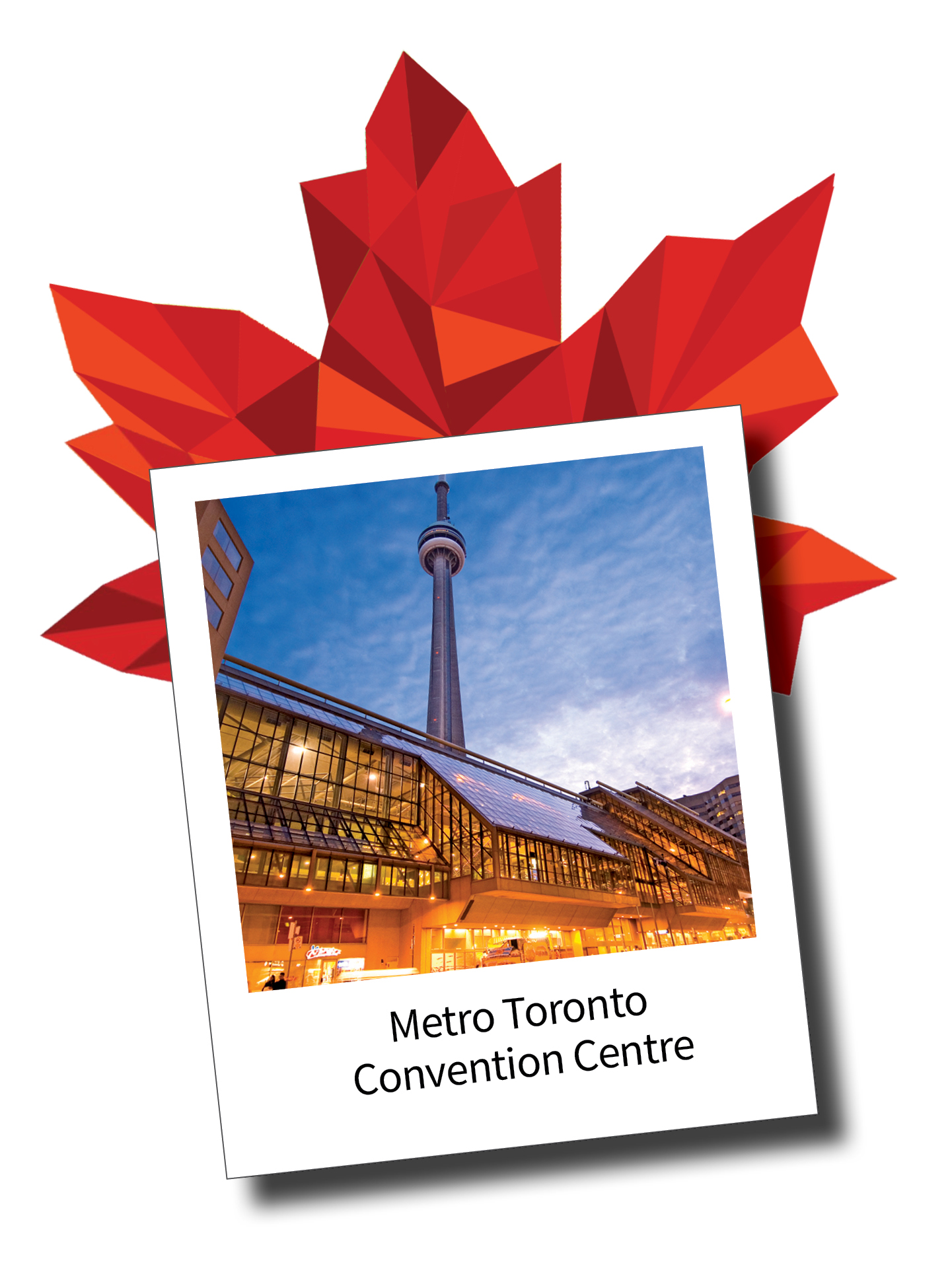 On behalf of the International Confederation of Principals (ICP) and the Ontario Principals' Council® (OPC), in partnership with Association des directions et directions adjointes des écoles franco-ontariennes (ADFO) and Catholic Principals' Council | Ontario (CPCO), we would like to warmly invite you to join us in Toronto from July 25 to July 28, 2022 for the 15th Biennial Convention of the International Confederation of Principals. The ICP and OPC are excited to be bringing together school and system leaders from around the world to Canada for this event a second time. The event will be hosted at the Metro Toronto Convention Centre where a vibrant national and international program will be developed to connect with the theme Elevating Education Leaders.
The convention program will provide opportunities for school and system leaders to network, collaborate and share practice that will enhance outcomes for students from across the globe. This unique event promotes global co-operation. Join us at the ICP Convention in Toronto, Canada for your 2022 learning opportunity to grow your professional leadership expertise in a collegial, supportive environment that puts students at the centre.
We look forward to meeting you there!
- Alta Van Heerden, President, ICP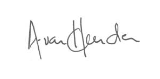 - Allyson Otten, Executive Director, OPC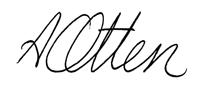 This promotional video was created under the expectation of a 2021 event. Please note the dates have now
been updated to July 25-28, 2022, to accommodate health and safety concerns.
JULY 25
Opening Ceremony
Welcome Reception
Exhibit Hall
JULY 26
Keynotes
Workshop Sessions
Exhibit Hall
JULY 27
Keynotes
Workshop Sessions
Exhibit Hall
Gala Dinner
JULY 28
Keynote
Workshop Sessions
Exhibit Hall
Closing Ceremony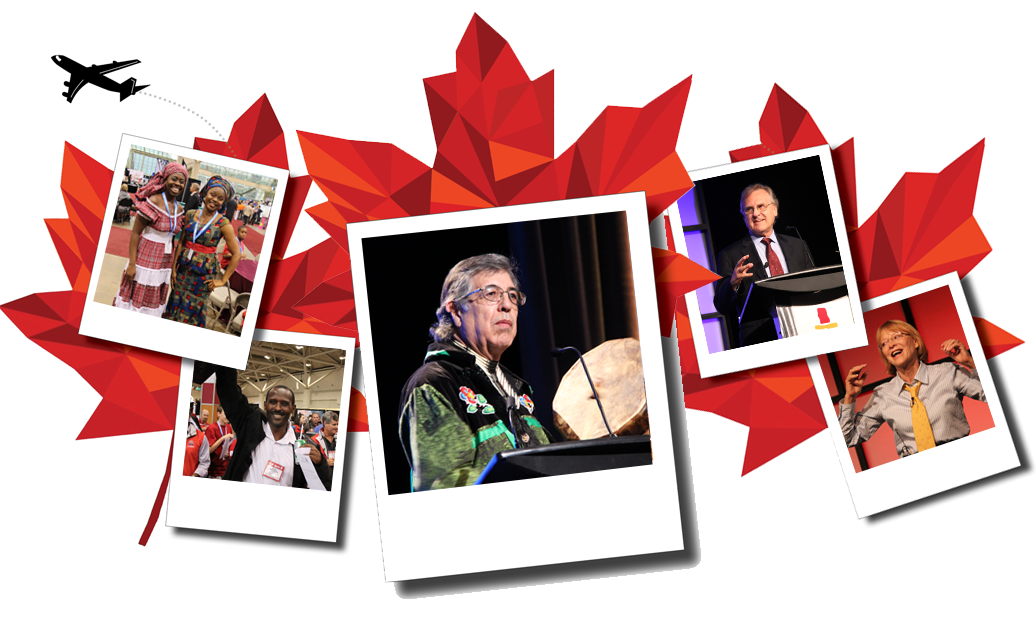 Who is the International Confederation of Principals?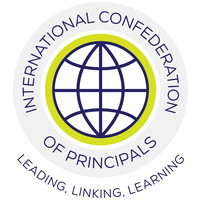 The ICP is the only global association that brings together the representatives of school principals organizations from all over the world to discuss the challenges facing school leaders wherever they work. The ICP was established in 1990 by Principal Associations from 10 countries - Australia, Canada, Germany, Ireland, Japan, The Netherlands, USSR, United Kingdom and United States of America – as the peak global organisation for principals. Today ICP reaches out across four regions of the globe. The ICP is non-political and non-sectoral with members from government and non-government sectors and from primary and secondary schools.
The Ontario Principals' Council® (OPC) is a member of the ICP currently made up of over 40 principal/vice-principal associations, spanning 5 continents and representing more than 135,000 school leaders. As an OPC Member, you are among this international peer group and have access to ICP's resources. We are a proud member in ICP, whose mission statement aligns closely with our own values, namely, a dedication to "the development, support and promotion of school leadership globally" with a particular focus on "creating more equitable opportunities and outcomes for students through quality school leadership." The connections made through ICP have helped to inform our practice both at the school level and as an association. This international network has also supported our marketing of books, products and professional development services to the international market.