During this afternoon of reflective learning, our keynote speaker will share perspectives and experiences in regard to creating a culture of "calling-in." The pre-conference is planned such that Loretta Ross speaks to the audience, then allows groups to reflect on what she has shared and its potential implications for school and system practices. Plenary discussions will further allow participants to share ideas throughout the afternoon.
Student voice is an important aspect of our work as we seek to create anti-oppressive and anti-colonial learning environments. In an effort to include student voice in our reflection, students will be invited to participate virtually in regional groups or as part of a board team. They will reflect in student groups using break-out rooms and contribute to the plenary sessions. Following the event, we will continue to reflect on how we can increase our reliance on student voice as we support Members.
Prior to June 20, participation at this event was by invitation to each board to send a team. This event is now available at no cost to all OPC Members and Associates. A portion of the negotiated Professional Development funds are being used to make this opportunity possible. For board teams who registered through the group form that was shared, there will be reserved tables and all other participant seating will be open.
Participants are invited to register for our Leading Forward Together full-day Conference on the following day, August 18, 2022. A discounted registration fee is available. If you are interested in attending and taking advantage of the discount, please register separately.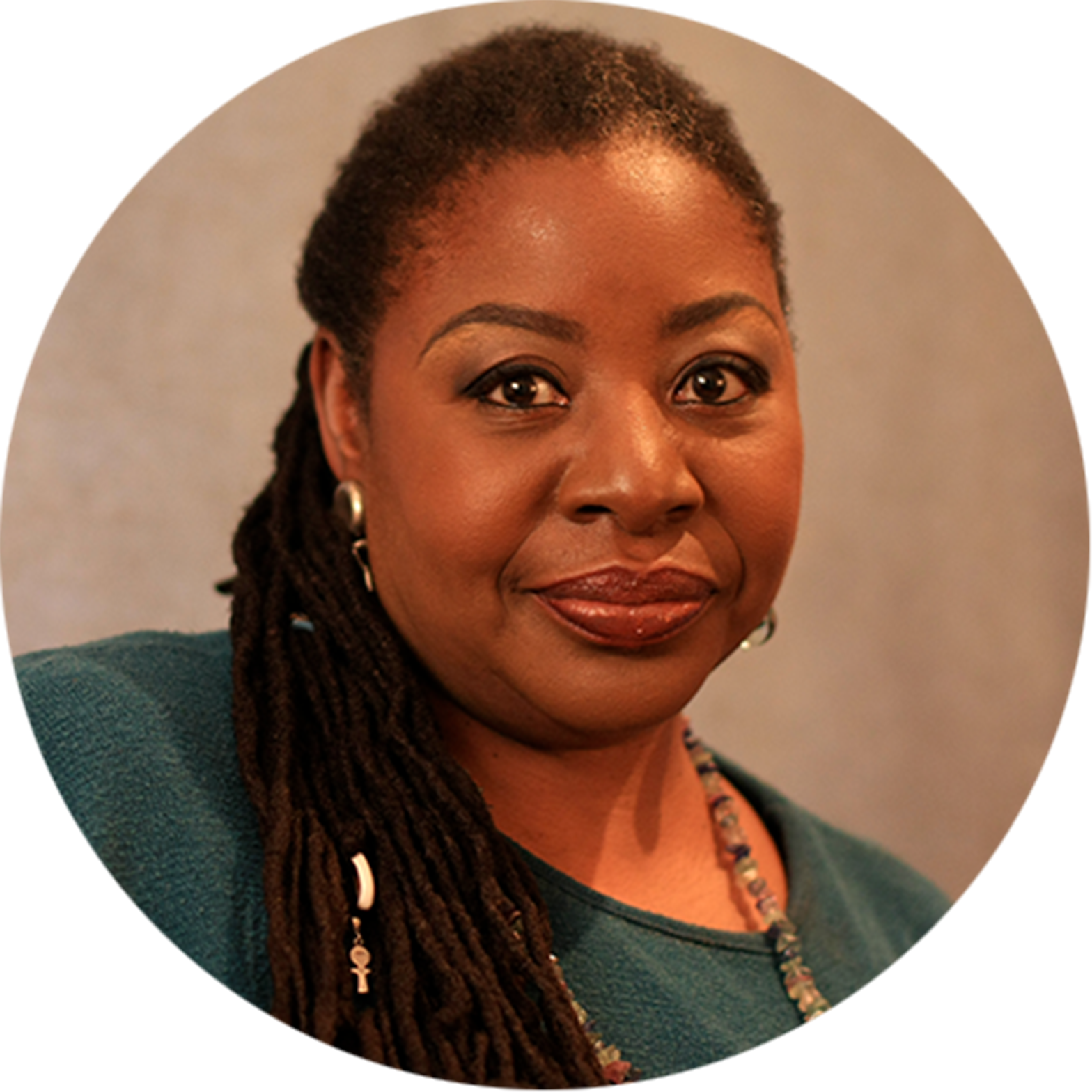 Loretta Ross
Loretta Ross is an award-winning, nationally-recognized expert on racism and racial justice, women's rights and human rights. Her work emphasizes the intersectionality of social justice issues and how intersectionality can fuel transformation.
Biography
Loretta Ross is an award-winning, nationally-recognized expert on racism and racial justice, women's rights and human rights. Her work emphasizes the intersectionality of social justice issues and how intersectionality can fuel transformation.
Ross is a visiting associate professor at Smith College (Northampton, MA) in the Program for the Study of Women and Gender, teaching courses on white supremacy, race and culture in America, human rights and calling in the calling out culture.
She has co-written three books on reproductive justice: Undivided Rights: Women of Color Organize for Reproductive Justice, winner of the Outstanding Book Award by the Gustavus Myers Center for the Study of Bigotry and Human Rights; Reproductive Justice: An Introduction, a first-of-its-kind primer that provides a comprehensive yet succinct description of the field and puts the lives and lived experience of women of colour at the center of the book; and Radical Reproductive Justice: Foundations, Theory, Practice, Critique. Her current book, Calling In the Calling Out Culture, is forthcoming in 2021.
Ross appears regularly in major media outlets about the issues of our day. She was recently featured in a New York Times piece, "What if Instead of Calling People Out, We Called Them In?"
She was a co-founder and the National Coordinator, from 2005 to 2012, of the SisterSong Women of Colour Reproductive Justice Collective, a network of women of colour and allied organizations that organize women of colour in the reproductive justice movement. Other leadership positions have included:
National Co-Director of the April 25, 2004 March for Women's Lives in Washington D.C., the largest protest march in U.S. history with more than one million participants.
Founder and Executive Director of the National Center for Human Rights Education (NCHRE)
Program Research Director at the Center for Democratic Renewal/National Anti-Klan Network where she led projects researching hate groups and working against all forms of bigotry with universities, schools, and community groups
Founder of the Women of Colour Program for the National Organization for Women (NOW) in the 1980s
Leading many women of colour delegations to international conferences on women's issues and human rights.
Ross is a rape survivor, was forced to raise a child born of incest and is a survivor of sterilization abuse. She is a model of how to survive and thrive despite the traumas that disproportionately affect low-income women of colour. She is a nationally-recognized trainer on using the transformative power of Reproductive Justice to build a Human Rights movement that includes everyone.
Ross serves as a consultant for Smith College, collecting oral histories of feminists of colour for the Sophia Smith Collection which also contains her personal archives.
She is a graduate of Agnes Scott College and holds an honorary Doctorate of Civil Law degree awarded in 2003 from Arcadia University and a second honorary doctorate degree awarded from Smith College in 2013. She is pursuing a PhD in Women's Studies at Emory University in Atlanta. She is a mother, grandmother and a great-grandmother.
Registration
Individual registration for Members and Associates is free.
You must be logged in before registering to ensure you can register.
Members and Associates Registration
Board Invites: Each board who received an invitation should complete one team registration form (Google) that was sent with the invitation by June 30, 2022.
Accommodations
A special group rate of $239.00 plus taxes has been arranged with the Sheraton Centre Hotel Toronto at 123 Queen St. W., Toronto, ON M5H 2M9 until July 29 at 12:00 p.m. noon EDT.
Included with reservation is
complimentary standard Internet in all guestrooms
complimentary bottled water in guestrooms
discounted parking – $40.00 plus HST per car per day and
guestroom rates extended 3 days pre and post event-based availability of guestrooms.
To reserve by phone, call toll free at 1-888-627-7175.
Health and Safety
While planning the upcoming 2022 Leading Forward Together Pre-Conference, we are paying close attention to national issues around health and safety, and are constantly monitoring all municipal, provincial and federal government updates and guidelines, as well as recommendations by public health officials.
We will be taking every precaution necessary to host a conference that is as safe as possible for participants, under the observation of the province of Ontario's health and safety guidelines.
To better assist in your planning needs, below are links to organizations that can offer additional information and support around health and safety.
We look forward to seeing you!
Cancellation Policy
All cancellations must be sent to learning@principals.ca by August 10, 2022. All participants are responsible for cancelling any hotel bookings.
Program
| | | |
| --- | --- | --- |
| Time | Length | Activity |
| 12:00 p.m. | 60 minutes | Registration |
| 1:00 p.m. | 15 minutes | Introductions and Welcomes |
| 1:15 p.m. | 15 minutes | Opening remarks by keynote speaker, Loretta Ross |
| 1:30 p.m. | 30 minutes | Fireside Chat Part 1 |
| 2:00 p.m. | 20 minutes | Small group discussions Part 1 |
| 2:20 p.m. | 15 minutes | Break |
| 2:35 p.m. | 20 minutes | Plenary feedback from group discussions |
| 2:55 p.m. | 20 minutes | Fireside Chat Part 2 |
| 3:15 p.m. | 20 minutes | Small group discussions Part 2 |
| 3:35 p.m. | 20 minutes | Plenary feedback from group discussions |
| 3:55 p.m. | 5 minutes | Wrap-up |