Each month, we will offer several professional learning sessions based on themes identified by our members. All sessions are free to OPC Members and Associates. Non-Members will pay a registration fee for each session.
To register, click on the session title that you are interested in and complete the form below the description.
January 20: Making Math Stick: Strategies to Support Understanding and Recall of Concepts
Making Math Stick: Strategies to Support Understanding and Recall of Concepts
Date: Thursday January 20, 2022.
Time: 4:00 p.m. - 5:30 p.m.
Description: Have you ever heard students say "I forget doing that"? Far too often, instruction prioritizes short-term performance at the expense of learning. Making Math Stick is about instructional and learning strategies that support students in recalling and applying previous learning to solve novel situations. In this session, I'll stress a broader view of learning that is more than getting information into heads of students. It's about encoding, consolidating and retrieval. Students will be able to recall previous learning to solve novel problems. Instruction and learning is mixed and spaced during the year.
Please ensure you register through the correct link.
Presenter: Dr. David Costello
Dr. David Costello is an author who has recently published two books Making Math Stick: Classroom strategies that support the long-term retention of math concepts and Using What Works: Strategies for Developing a Literacy-Rich Environment in Math. David is a principal, who has held many roles. He taught in the primary division before assuming roles of numeracy interventionist, numeracy coach, numeracy leader, and curriculum consultant for Prince Edward Island. David has also instructed university courses focused on curriculum, differentiation, mathematics, and literacy. He facilitates professional learning sessions in the area of mathematics and school development.
January 27: A School Leader's Guide to Anti-Oppressive Education
A School Leader's Guide to Anti-Oppressive Education
Date: January 27, 2022.
Time: 4:30 p.m. - 5:30 p.m. EST.
Description: As school and system structures are changing to promote greater inclusion for students, pedagogical approaches need to shift accordingly in order to fully actualize that promise. In mathematics classrooms, well-established norms that were once unquestioned must now be critically examined and interrupted. This session will provide school leaders with equity and anti-oppressive frameworks to name and notice harmful practices, as well as considerations for new approaches to rehumanize mathematics classrooms.
Please ensure you register through the correct link.
Presenter: Jason To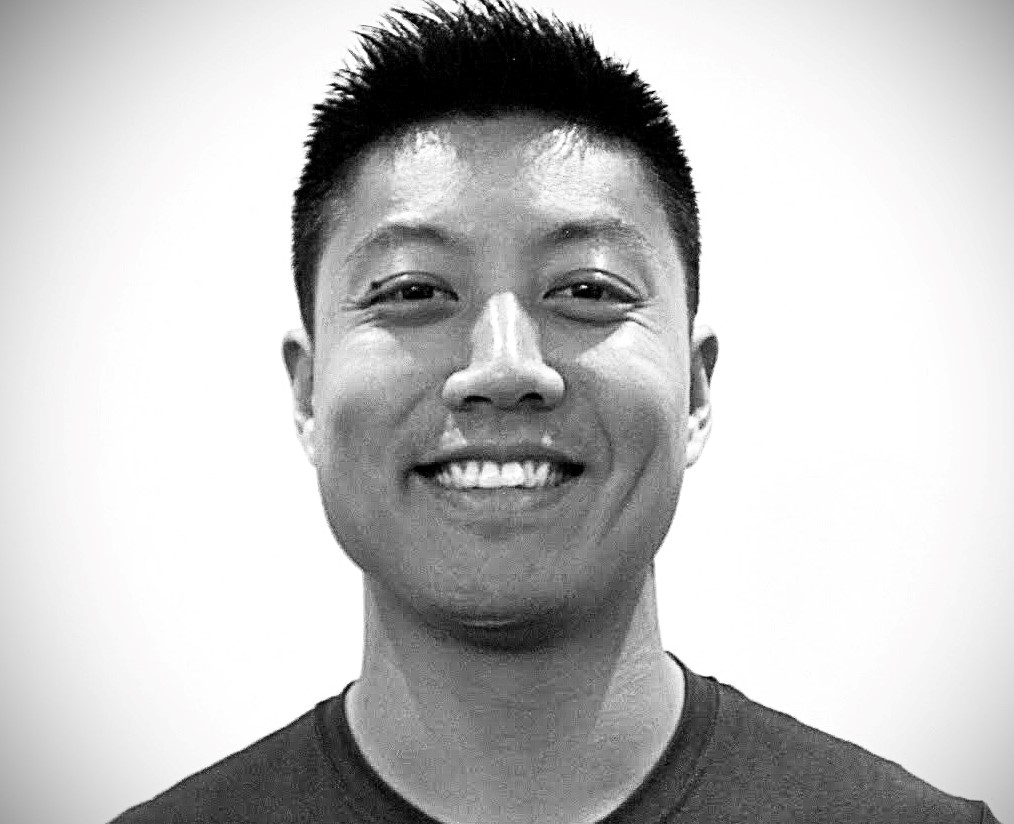 Jason To currently serves as the Coordinator of Secondary Mathematics and Academic Pathways for the Toronto District School Board. Jason works alongside K-12 staff to tackle academic streaming and shift towards more equitable, inclusive and culturally responsive teaching, particularly in mathematics. He has presented at provincial and international mathematics conferences and has consulted with over 20 Ontario school boards on destreaming. Jason was part of the Ministry of Education's writing team and professional learning sessions for the 2021 destreamed Grade 9 mathematics curriculum and is a co-author of the TDSB and Elementary Teachers Federation of Ontario collaborative document "Addressing Anti-Asian Racism: A Resource for Educators." Jason believes that anti-racist, anti-oppressive and inclusive approach to mathematics education is needed to fulfill the promise of a critically numerate citizenry.
February 3: Integrating Anti-Oppression Into Discipline Practices
Integrating Anti-Oppression Into Discipline Practices
Date: Thursday February 3, 2022
Time: 4:00 p.m. - 5:30 p.m. EST.
Description: Research papers and school board data gathered in recent years have revealed the need for a critical look at student discipline. They provide evidence of the overrepresentation of Indigenous students, Black students, racialized students, students with disabilities, and students with special education needs in the data on suspensions and expulsions. There is an urgent need for principals to develop interventions, preventative approaches and programs to address this imbalance in outcomes for students marginalized by the system.
Education leaders need the knowledge and skills to establish positive school climates so that students who experience marginalization can access the "safe and caring" schools they deserve.
In this professional learning session, Tina Lopes will:
Examine the implications of recent research for Board and School progressive discipline processes;
Identify the gaps in current discipline practices;
Propose ways for principals to establish progressive, anti-oppressive and equitable discipline practices.
Please ensure you register through the correct link.
Presenter: Tina Lopes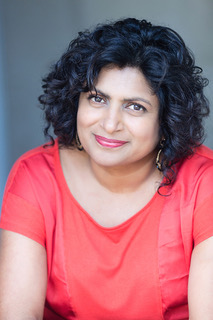 Tina Lopes is an independent organizational development consultant, facilitator and mediator,
skilled in promoting organizational change processes. Since 1990, she has engaged in equity and anti-oppression work with federal, provincial and municipal government departments as well as with child welfare agencies, school boards, health and social service
organizations. Currently Tina works with the senior teams of a number of Ontario District School Boards to ensure that leadership practices, employment systems and systemic barriers in education are dismantled.
In this capacity, Tina reviews policies and procedures, provides coaching to senior leaders, and facilitates professional development sessions for managers and staff. She also conducts strategic planning, team building and board development sessions. In addition to advising institutional leaders on strategies for change, Tina educates and coaches senior managers to lead more effectively when contentious issues related to anti-oppression and equity arise.
Tina has taught a Master's level course with the Faculty of Environmental Studies, York University and a fourth-year course in the Atkinson School of Social Work, York University. Tina is also co-author of Dancing on Live Embers: Challenging Racism in Organizations which
was awarded the Myers Outstanding Book Award.
February 8: Beyond February: Black History as Canadian History
Beyond February: Black History as Canadian History
Date: Tuesday February 8, 2022
Time: 4:00 p.m. - 5:30 p.m. EST.
Description: Is there more to Black History than meets the eye? Are there historical accounts left unspoken?
To understand Black History (African Heritage history), we must look deeper and ask what has been left unsaid. Enslavement of Black people is not the beginning of Black History. The subsequent freedom of Black peoples in North America is not the epitome of Black History. Black people (including those of African descent, the Caribbeans, and Black-identifying individuals) have been making and shaping history since the dawn of time. Their innovations and discoveries have shaped our world and influenced Canada as a nation.
Please ensure you register through the correct link.
Presenter: Iyanuoluwa Akinrinola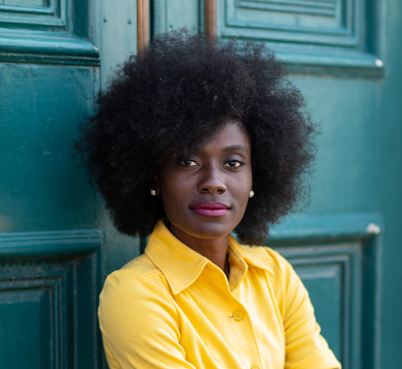 Iyanuoluwa is currently pursuing her Ph.D. in Interdisciplinary Social Research. Her doctorate focuses on the 'Erasure of positive representation of Black identities in K-12 curricula'. As an educator, Iyanuoluwa has taught at several YRDSB schools where she was an equity team member and co-facilitator of initiatives focused on 'Changing the narrative': Black History (Beyond Slavery & Civil Rights). As a permanent teacher, she co-led various workshops focused on anti-Black racism and has collaborated with colleagues and community members to create accessible and relevant community resources focused on showcasing Black history as world history.
Iyanuoluwa also currently serves on the Alliance of Educators for Black Students (AEBS) executive team and the Education Team of Parents of Black Children (PoBC). She works with her fellow team members to assess, educate, and develop programs to address and dismantle Anti-Black Racism and systemic issues Black students, staff, and families face in Canada.

The Ontario Principals' Council is committed to accommodating the individual needs of our Members and learning session participants, in accordance with the Accessibility for Ontarians with Disabilities Act (AODA). Our professional learning offerings provide access to a variety of AODA compliant mechanisms, including technologies, to share, collaborate and connect across Ontario and beyond. If you require accommodation, please contact learning@principals.ca or call 416-322-6600 and ask to speak with a member of our professional learning team.
---