Every month, we will have a different theme based on the needs of our Members with a variety of three professional learning sessions to attend. All sessions are free to OPC Members and Associates. Others will pay a registration fee for each session.
To register, click on the session title that you are interested in and complete the form below the description.
April: Social-Emotional Learning
Our Collective Opportunity: SEL from the classroom to the world
Date: April 27
Time: 7:00 p.m. - 8:30 p.m. EST
Description: Understanding and regulating emotions is one of the key aspects to living a good life, not only for our students, but also for our staff and for ourselves as vice principals and principals. In fact, it's never been more important at this moment for our schools, workplaces and societies.
In this session, participants will be engaged in a discussion about Social Emotional Learning. We'll start with the basics so we're all on the same page - What is SEL? And how is it connected to student learning and well-being? We'll then take a closer look at implementation strategies - What are we seeing around the world with respect to best practices? What about closer to home, in Canada and right here in Ontario? Then we'll take a walk in your shoes - What is the role of the vice principal and principal in SEL? How does school leadership, working with staff, community members, and students, create a culture that embeds SEL into teaching and learning?
This session is designed to be highly interactive - we'll bounce back and forth between short keynotes, break out sessions using the Zoom meetings platform, and opportunities for personal reflection. Most importantly, this is a precursor to future conversations and a closer look at SEL in Ontario and in your school. Buckle up, it's going to be a fun ride into the future.
Please ensure you register through the correct link.
Presenters: Jennifer Adams and Louka Parry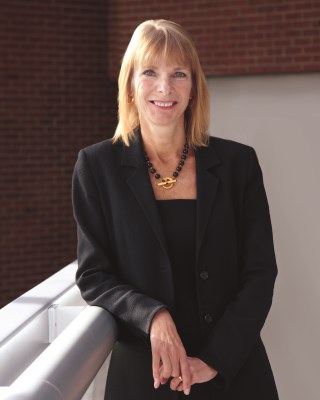 Jennifer Adams has recently completed an eight-year term as the Director of Education for the Ottawa-Carleton District School Board in Ontario Canada, serving a diverse student population of 73,000 across 150 elementary and secondary schools. She is a former superintendent of curriculum, elementary school principal, and French teacher. Jennifer earned her doctorate in educational administration from the University of Toronto/OISE, Canada.

Jennifer has served as the Chair of the Informal Advisory Group for the OECD Study on Social and Emotional Skills and is currently on the Executive Committee for Karanga: The Global Alliance for Social Emotional Learning and Life Skills. She is the Editor-in-Chief of the Knowledgehook Signature Leadership Series. Jennifer is the founder and CEO of Educating Leaders, a consulting company specializing in education, future skills, and senior leadership/talent development.
Louka Parry is a learning strategist, education futurist and social entrepreneur working at the global forefront with schools, systems and organisations to help them adapt for the future. As a school teacher, he was promoted to Principal at 27 years old and was named Inspirational Public Secondary Teacher of the Year for South Australia. Now as Founder and CEO of The Learning Future, he works internationally (in English and Spanish) to support positive change with a focus on innovation, future skills, leadership, wellbeing, technology and organisational culture.

Louka also serves as a Founding Executive of Karanga: The Global Alliance for Social Emotional Learning and Life Skills that seeks to inspire and equip practitioners, policy makers and researchers from across the world to promote quality and equitable Social Emotional Learning and Life Skills through initiatives that connect, coordinate, and drive action. A rapid learner, he holds two Masters degrees, speaks five languages, has visited over 80 countries and recently completed a fellowship at Stanford's d.school. You'll normally find him nerding out on ideas, running trails, playing music and generally exploring with a rather insatiable and problematic curiosity.
---
The Ontario Principals' Council is committed to accommodating the individual needs of our Members and learning session participants, in accordance with the Accessibility for Ontarians with Disabilities Act (AODA). Our professional learning offerings provide access to a variety of AODA compliant mechanisms, including technologies, to share, collaborate and connect across Ontario and beyond. If you require accommodation, please contact learning@principals.ca or call 416-322-6600 and ask to speak with a member of our professional learning team.