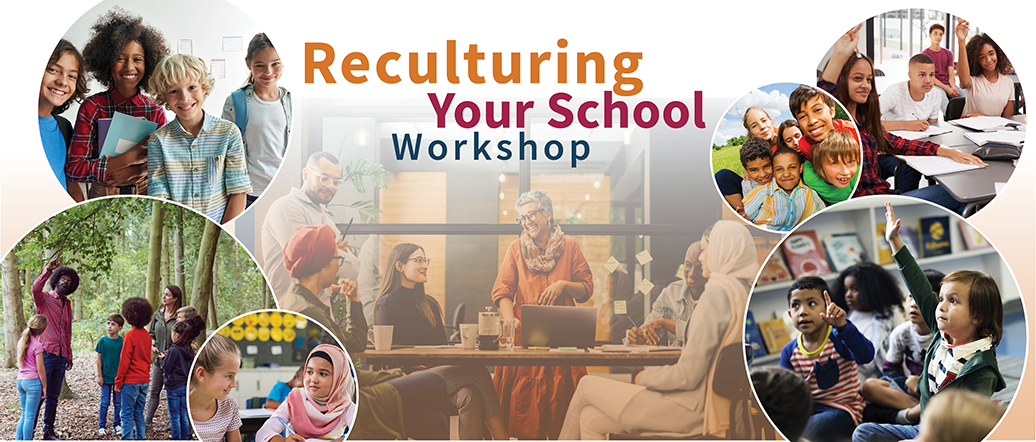 The work of school principals and vice-principals in creating positive, engaging, inclusive and identity-affirming school environments has never been more important, or more challenging. Do you need to change the narrative of your school? This workshop will provide participants with a framework for interrogating barriers in their contexts and opportunities to explore a variety of tools and leadership moves to support the journey of "reculturing your school." Improved culture can lead to observable and quantifiable improvements in student achievement, reduction in suspensions and increased engagement for staff and students.
Join us for an interactive session that will focus on transforming school culture, building trust and belonging – where all students and staff can thrive.
Summer Workshop – July 6, 2023
Delivery format: This workshop is being offered both onsite and online. Please register for the appropriate option below.
Onsite address: Ontario Principals' Council, 20 Queen Street West, Suite 2700, Toronto, ON, M5H 3R3 (meals will not be provided)
Time: 9:00 a.m. to 3:00 p.m.
Member fee: $60 plus HST ($250 of this fee has been subsidized by Principal Association Projects from negotiated professional development funds, approved by the Provincial Liaison Committee)
Non-member fee: $310 plus HST
Registration deadline: July 3, 2023
*Onsite workshop has reached capacity.
For Member pricing, please ensure you are logged in to the OPC website.
---
Cancellation Policy: If registration is cancelled by June 15, a full refund will be provided. If registration is cancelled 2 weeks prior to the event, there will be a 50% refund. There will be no refund if registration is cancelled less than 2 weeks prior to the event.
As part of the provincially negotiated PD Funds, the OPC has created several opportunities for Members to benefit from those funds. One of those opportunities is to provide learning sessions for principals and vice-principals by district. If your district is interested in this workshop, the local executive should read through the information on this page and then determine if they want to put forward an application.