Our Professional Learning Team has collaborated with experts from a variety of backgrounds to deliver topics relevant to school leaders. Learning sessions are being offered throughout July and August, a one-day conference will be held in August and a radio broadcasting mini-series will run for 5 days between August 16-20.
All Summer Learning offerings will be virtual.
Learning Sessions
July
Unsettling Practice & Dislodging Oppression: Leading Schools Where Students Thrive - July 5
Date: July 5
Time: 9:00 a.m. - 12:00 p.m.
Description: Leading schools where all students see themselves, and where they can learn, grow and thrive is important to their success. Removing all forms of oppression from education and schooling that marginalize some students and thwart their success must be the number one priority for all school leaders. To achieve this goal, school leaders must be supported to acquire the knowledge and skills to engage in leadership practices grounded in anti-oppression, anti-racist leadership philosophy. This session focuses on ways that school leaders can develop and sustain anti-oppression and anti-racist leadership practices. This interactive session connects theory to practice, identifies ways that school leaders can embed and weave anti-racist and anti-oppressive educational practices in their everyday work and explores strategies to sustain the work overtime.
Please register through the correct link:
Cost: $150 + HST
OPC Member or Associate registration
Cost: $200 + HST
Presenter: Dr. Ann Lopez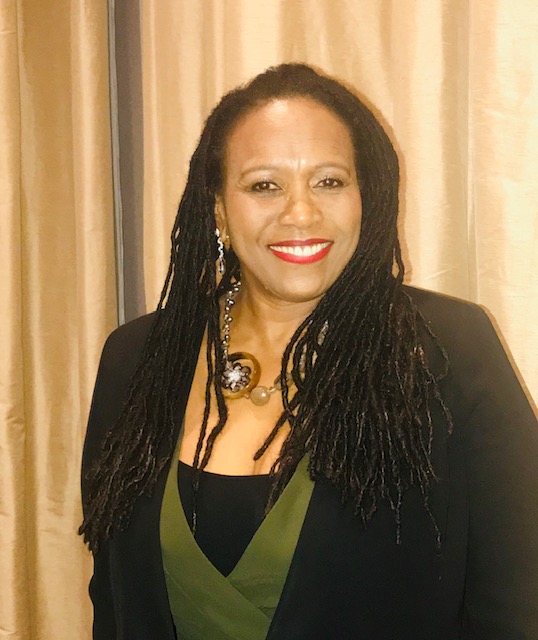 Dr. Lopez is a professor of educational leadership and policy at the Ontario Institute for Studies in Education, University of Toronto. She is the Director of the Centre for Leadership and Diversity, and Provostial Advisor access programs, and former Academic Director of Initial Teacher Education. A former classroom teacher and school administrator, Dr. Lopez's scholarship focuses on issues of equity, culturally responsive, anti-racist, and decolonizing educational leadership in K-12 schools, and school leadership across contexts. She has written several books, book chapters, journal articles, and presented her research locally and globally. Dr. Lopez is the 2020 recipient of the Award for Distinguished Contributions to Teaching at the Ontario Institute for Studies in Education, University of Toronto. Born and raised in Jamaica, Dr. Lopez's says her inspiration as an educator comes from her grandmother, who instilled in her a passion for education and justice. Ann dedicates her teaching and scholarship to creating more just and equitable schools, particularly for those who have been historically underserved in the education system.
Mindfulness Everyday - July 6
Date: July 6
Time: 1:00 p.m. - 4:00 p.m.
Description: This workshop is intended to provide administrators with a common ground of understanding and best secular mindfulness practices, suitable for education. It will equip participants with essential simple mindfulness and self-compassion practices and self-care tools to foster health and well-being. Be informed on how mindfulness programs can promote positive health and wellness for educators, professional support workers and students.
Please register through the correct link:
Cost: $150 + HST
OPC Member or Associate registration
Cost: $200 + HST
Presenter: Heidi Bornstein, R.P.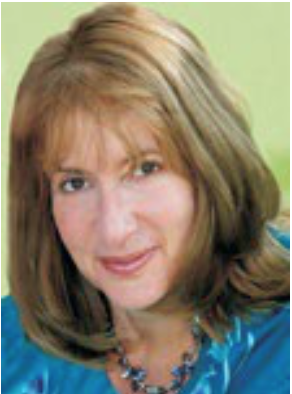 Heidi is the founder and acting executive director of Mindfulness Everyday, a registered Canadian charity, has an extensive background in mindfulness, yoga and meditation. Heidi is trained as a Hatha yoga and meditation teacher, and received intensive training at the International Meditation Institute while living in India. She is a certified MBSR (Mindfulness-Based Stress Reduction) Level 1 teacher, Hatha Yoga Teacher, Meditation and Level 2 SMARTeducation – Stress Managements and Resiliency Techniques for Educators (SMART) Facilitator and an Instructor for the University of Toronto, School of Continuing Studies.
Foundational Coaching Skills - July 6 and 13
Date: July 6 and 13
Time: 9:00 a.m. - 12:00 p.m.
Description: The Foundational Coaching Skills workshop will be delivered in two half-day sessions by Kate Sharpe. The following elements will be covered through this training.
Introducing the coaching model, basic coaching skills, principles and tools.
Developing concrete coaching skills for communicating and facilitating conversations with increased attention and intention.
Developing coaching skills for supporting mentee learning and growth through the use of impactful questions, deep listening and meaningful feedback.
Engaging in coaching practice: demonstration coaching, peer coaching with guided observation, and reflection.
Setting intentions for key areas of learning and the integration of coaching skills within leadership.
Follow-Up: Virtual Roundtable - Integrating and Sustaining.
60-minute online consolidation session.
Designed to support integration of learning and further coaching practice.
All participants will receive the following workshop materials:
Please register through the correct link:
Cost: $350 + HST
OPC Member or Associate registration
Cost: $375 + HST
Presenter: Kate Sharpe
De-escalation, Relationships and Healing - July 7
Date: July 7
Time: 9:00 a.m. - 12:00 p.m.
Description: In a 'pre-pandemic world', educators had been at the forefront of difficult behaviours from students, parents, guardians, and sometimes even co-workers. Now, the additional stresses brought on by the pandemic from economic uncertainty to isolation from loved ones, has taken its toll on students, staff, and parents; which can lead to a heightened emotional state when coming back into the schools. This workshop will help staff to build a baseline for how to recognize early signs of challenging behaviour, and how to prevent or minimize the likelihood of a situation escalating. Preventing workplace crisis, reduces staff burnout; which can lead to a reduction in turnover and an increase in job satisfaction and employee performance. This also leads to better outcomes for students, who have dealt with major learning adjustments over the last year.
Through the use of breakout sessions, video modules, and powerful adult learning models, this workshop will cover different topics such as setting limits, de-escalation, and understanding the precipitating factors behind someone's escalating behaviours and the appropriate technique to use to respond safely.
We will also explore how the wisdom of Indigenous ways of knowing and being can support strong, healthy relationships with all members of our school communities, promote healing and honour Indigenous rights.
Please register through the correct link:
Cost: $150 + HST
OPC Member or Associate registration
Cost: $200 + HST
Presenters: Crisis Prevention Institute and an Indigenous Leader

Crisis Prevention Institute Inc. is the worldwide leader in evidence-based de-escalation and crisis prevention training and dementia care services. Since 1980, they've helped train more than 15 million people within service-oriented industries including education, healthcare, behavioural health, long term care, human services, security, corrections, corporate, and retail.
Trauma Informed Leadership - July 9
Date: July 9
Time: 9:00 a.m. - 2:30 p.m.
Description: In the context of the complex challenges of recent times, more and more students are arriving at school having experienced many potentially trauma-inducing situations. This workshop will focus on enhancing trauma awareness, and identifying effective resources, strategies and processes that administrators can use to support their staff and students. We will also spend time specifically discussing the effects of trauma caused by racism and oppression on our staff, students and families, and identifying some strategies for enhancing administrators' ability to address this trauma effectively.
This workshop consists of two parts:
Part 1 (9:00 a.m. - 11:15 a.m.) will feature two keynote speakers with an opportunity for Q&A from participants.
Part 2 (12:30 p.m. - 2:30 p.m.) will feature a panel and group discussion between participants.
Please register through the correct link:
Cost: $175 + HST
OPC Member or Associate registration
Cost: $225 + HST
Keynote Speaker: Dr. Jean Clinton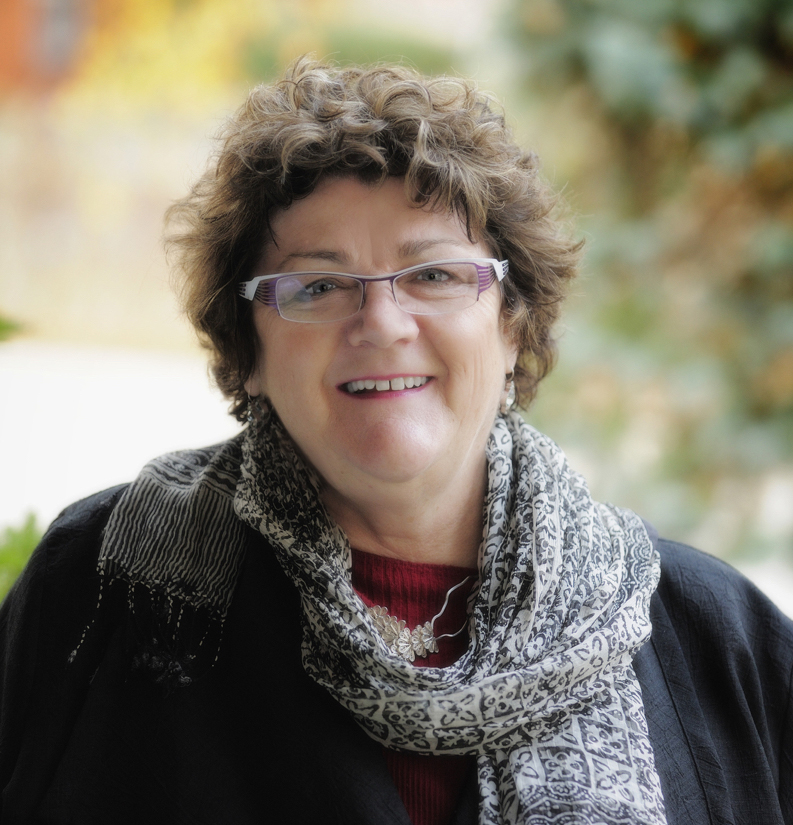 Dr. Jean Clinton is a Clinical Professor, Department of Psychiatry and Behavioural Neurosciences at McMaster, division of Child Psychiatry. She is on staff at McMaster Children's Hospital with cross appointments in Pediatrics and Family Medicine, and an Associate in the Department of Child Psychiatry, University of Toronto and Sick Children's Hospital. She is a Fellow of the Child Trauma Academy, as well as a Zero to Three Academy Fellow since 2013. She has been a consultant to children and youth mental health programs, child welfare, and primary care for over 30 years. Dr. Clinton was appointed as an education advisor to the Premier of Ontario and the Minister of Education from 2014-2018.
Dr. Clinton is renowned nationally and internationally as an advocate for children's issues. Her special interest lies in brain development, and the crucial role relationships and connectedness play therein. Jean champions the development of a national, comprehensive child well-being strategy including a system of early learning and care for all young children and their families. She is equally committed to ensuring that children's and youths' needs and voices are heard and respected.
Deadline for July session registration: June 14, 2021
August
Destreaming - August 16
Date: August 16
Time: 9:00 a.m. - 11:00 a.m.
Please register through the correct link:
Cost: Free
OPC Member or Associate registration
Cost: $50 + HST
Panel:
Rasulan Hoppie, Principal of Secondary Curriculum - Peel District School Board
Alison Gaymes, Principal - Toronto District School Board
Elizabeth (Lisa) Innes, Vice-Principal - District School Board Ontario North East
Annie Kidder, a parent representative
student trustee from Upper Canada District School Board


Culturally Responsive School Leadership Through the Lens of Religious Literacy - August 20
Date: August 20
Time: 9:00 a.m. - 12:00 p.m.
Please register through the correct link:
Cost: $150 + HST
OPC Member or Associate registration
Cost: $200 + HST
Presenter: Hiren Mistry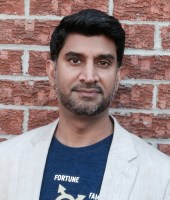 Hiren Mistry is an educator and researcher whose work synthesizes commitments to equity, cultural & religious/creed diversity, policy and pedagogy. Hiren has over 15 years of experience connecting human rights theory to practice in public & higher education, with community groups and non-profit organizations. He is a former seconded lecturer at York University (Faculty of Education), and is currently completing his doctorate in Higher Education and Leadership at the University of Toronto (Ontario Institute for Studies in Education) focusing on the intersection of policy, religious diversity and leadership. He is also a Subject Matter Expert (Relationships with ministries and school administrators) at the Centre for Civic Religious Literacy
Deadline for August session registration: July 26, 2021
---
One-Day Conference
Theme: Supporting Distance Learning
Date: August 18
Time: 10:00 a.m. - 3:00 p.m.
All information regarding registration, the keynote speaker and workshop offerings can be found on the One-day Conference page.
---
Radio Broadcast Series
Rise and Learn Principal Chats
Date: August 16 - 20
Host: Stephen Hurley
In partnership with Catholic Principals' Council | Ontario (CPCO) and VoicEd, we will be offering a radio broadcasting mini-series, providing easier accessibility to listeners across Ontario.
The 60-minute radio broadcast will be live at 9 a.m. each day. Mark your calendars!
As these are live radio broadcasts, it is not necessary to register and there is no cost for participation. More information on each topic and how to access these broadcasts will be available shortly.
| | |
| --- | --- |
| Date | Topic |
| August 16 | Meet the New Presidents |
| August 17 | Student Voices on Student Voice |
| August 18 | Student Focused Distance Learning - Shifting Pedagogies |
| August 19 | Land Based Pedagogy - Bringing Indigenous Perspectives to Teaching and Learning |
| August 20 | Getting Ready - Setting Good Habits |