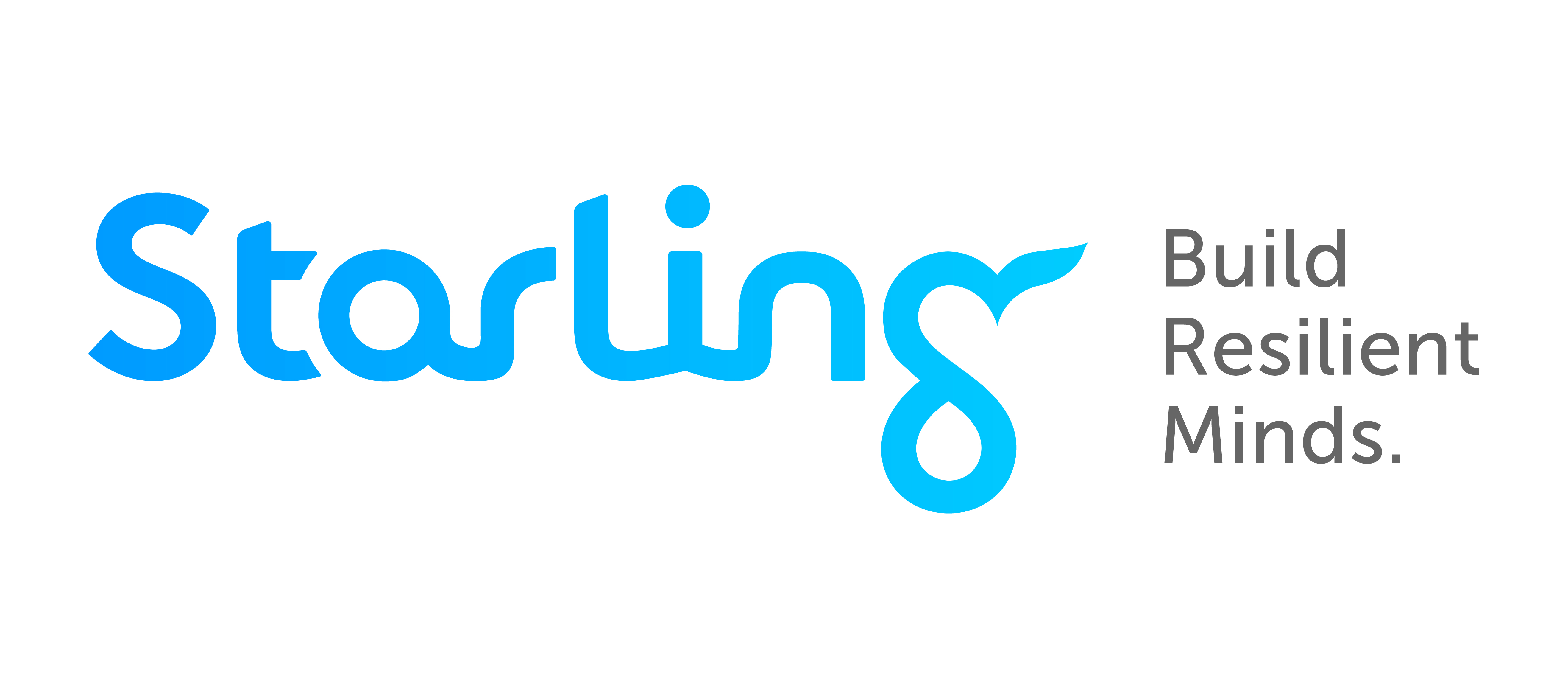 We are making the Starling Minds Program available for all Members.
What is Starling Minds?
Starling Minds is an online mental health and wellness program, designed for principals and vice-principals, that provides education and training to manage stress and prevent or minimize anxiety and depression. The Starling program was developed by Dr. Andrew Miki and is based on Cognitive Behaviour Therapy (CBT).
How can this program help OPC Members?
Managing stress and making well-being a priority should be a goal for everyone. The Starling Minds program helps you to proactively identify your areas of stress, find coping strategies and modify your behaviour so you can better manage stressful situations. Managing stress will help you minimize and possibly prevent anxiety and depression.
What is CBT?
Cognitive Behaviour Therapy (CBT) is a scientifically-based treatment that helps people learn how their thoughts, behaviours and physiology affect how they feel. It views mental health management as a skill that can be learned and improved. Similar to learning to read or ride a bike, CBT teaches basic concepts about mental health and views training exercises as a key component to mastering skills such as breaking negative behaviour patterns, regulating emotional reactions and balancing thoughts.
Is there proof that CBT works?
Yes, CBT is an "evidence-based" form of treatment for many mental health issues including stress, anxiety and depression. There are thousands of research studies that have demonstrated its effectiveness and have been published in peer-reviewed medical, psychological and academic journals. Many organizations (i.e. National Institute of Mental Health, Canadian/ American/Australian Psychological/Psychiatric Associations) view CBT as the "gold standard" for psychological treatment.
Is online CBT as effective as in person?
Evidence has shown that online CBT can be just as effective as CBT done in person with a trained mental health professional. Starling has attempted to make it even more effective by creating a unique case study of a principal who is experiencing realistic stressors.
Who is using Starling Minds?
While the Starling Minds program has been specifically modified for OPC Members, the foundational program has been used successfully by the Catholic Principals' Council of Ontario as well as other education organizations such as the B.C. Teachers Federation.
Is this program available for my family members?
Yes – Starling is free to use for your family members who may personally and confidentially access the program separately from you.
How do I register my family members?
After signing in to Starling Minds, note your Member ID at the top right corner of your page. Simply click 'Referral' and you will be directed to the family refer form.
Do I have to pay for the program?
No, the OPC has sponsored full access to the platform.
Is the information I enter on the Starling website kept private and secure?
Yes, Starling Minds is committed to protecting and respecting the privacy rights of its users. Please visit our Privacy Policy page for more information.
Can anyone else see what I enter on Starling Minds?
No. Your assessment information or any other personally identifiable information you enter will not be disclosed. Once you register for Starling Minds you will be assigned a Starling member number.
What are the symptoms of depression?
Depression is a medical condition where people experience a decline in their mood, motivation and engagement in life. It can be accompanied by significant changes in appetite, sleep problems, concentration problems, feelings of guilt or worthlessness or suicidal thoughts/attempts. A diagnosis of depression is warranted if a person has experienced a significant number of symptoms for a set amount of time and a clear decline in at least one area of real-world functioning (i.e. emotional, occupational, relationships, household/finances, personal grooming, hobbies).
What are the symptoms of anxiety?
There are many different types of anxiety including panic attacks, social anxiety and generalized anxiety. The most common is generalized anxiety when people worry/think excessively and have difficulties controlling or reducing those thoughts. Typically, people with generalized anxiety have difficulties delegating tasks to others, look for a lot of information, become indecisive, look for reassurance, overprotect others and procrastinate. Similar to a diagnosis of depression, there must be a sufficient number of symptoms and a decline in functioning for a set amount of time in order to warrant a diagnosis.
Can I use this program while taking medication (or seeing a psychologist)?
Yes – Starling is an educational tool that can be used as an adjunct to medication and/or therapy.
Where should I use Starling?
Try to find a quiet spot where you feel comfortable and safe. Make sure you have a secure Internet connection. Otherwise, it's up to you where you use Starling.
Why am I not seeing improvements?
Learning a new skill takes time and practice. Mental health symptoms develop over months and even years. It takes time and effort to break the behavioural and thought patterns. Starling can help you but it requires effort.
How long does a module/activity take?
Modules tend to have an average length of 20-30 minutes, but the time is broken down into short videos. You do not have to complete a module at one set time. Certain activities may take some people longer than others. It depends on the person. However, if you find a session particularly helpful, we encourage you to return to it as many times as you'd like.
Can I use Starling without an internet connection?
No, the Starling program requires an Internet connection at all times.
Can I download the videos to watch later?
No, the videos can only be accessed online on the Starling website.
Can I access Starling from my phone or tablet?
Yes, Starling is accessible from your computer, tablet or phone.
How do I edit my information or change my password?
Once you've logged in to your account, click on your Starling member number on the top menu bar and select account. Make any changes then click the "Save Changes" button on the bottom of the page.
Can I retake sessions I have already completed?
Yes, all courses are available to take again.
What do I do if I forget my password?
It's simple! Just click on "Forgot Password?" and enter your email address when prompted. You should receive a message from the Starling Minds team to the email address you provided. Click the "reset password" button and enter a new password of your choice.
Why am I not receiving emails from Starling Minds?
First, check your spam or junk mail filter to make sure that emails coming from Starling Minds aren't being placed in this folder. If they are, make sure to add the @starlingminds.com email domain to your email account's safe senders list.

If the issue continues please contact us at members@starlingminds.com
If you require further assistance, please contact Startling Minds.