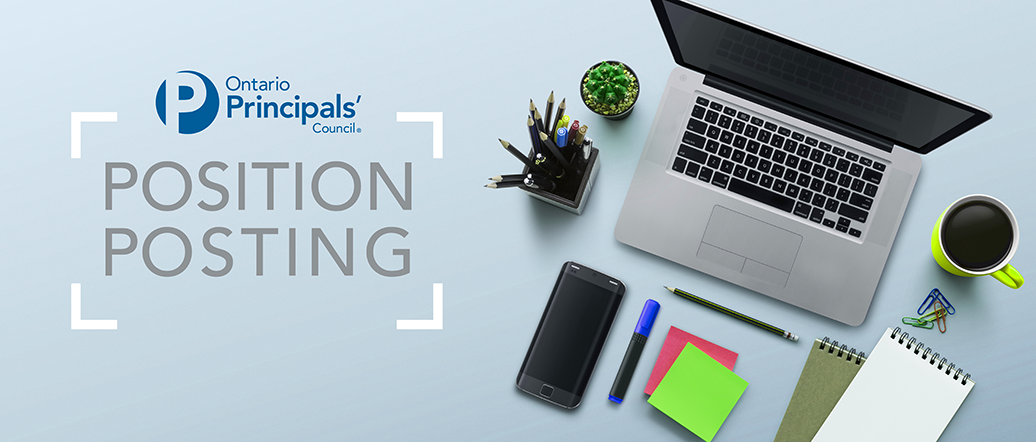 We are seeking Ontario Principals' Council (OPC) Members who are highly qualified practising principals and vice-principals to develop and facilitate the Additional Qualification (AQ) Program, Equitable and Inclusive Schools for Administrators, Part 1. This offering is an accredited program with the Ontario College of Teachers (OCT) that will encompass 125 hours of blended synchronous and asynchronous learning for candidates. Facilitators and candidates will use a Learning Management System (LMS) to support learning.
Grounded in Ontario's education context and the Ontario Human Rights Code, Equitable and Inclusive Schools for Administrators, Part 1, will explore issues of equity, anti-oppression and anti-discrimination through the lens of school leadership. Candidates will engage in critical reflection, dialogue and inquiry founded on the professional and ethical standards of the teaching profession to examine shared responsibilities in providing equitable, inclusive and accessible education for every student.
Responsibilities 
Developers/facilitators will be contracted to collaborate with the OPC staff team to develop the Equitable and Inclusive Schools for Administrators, Part 1. They will be allocated up to seven days each for development time plus an allocation per candidate for facilitation. The responsibilities are to
design learning goals and program materials through the lens of equity, inclusion and anti-oppression, respecting the unique identities all learners, collaborators and partners

collaborate with team members and the OPC staff in accordance with OPC's Professional Learning Goals and Principles

participate in meetings

develop content for the program and provide input to communications, while complying with PowerPoint and style guidelines and the OCT Guidelines.
Selection Criteria
A successful applicant will possess the following:
Member of the OCT in good standing

Exemplary practising or recently retired principal or vice-principal with recent, relevant and varied school experiences
Expertise in all areas of school leadership and facilitation of necessary conversations about human rights and equity

Demonstrates a province-wide perspective

Comfort using a variety of tools, including a LMS to facilitate learning 

Proficient in using various office programs including PowerPoint, Excel, Word and G-suite

Demonstrates strong communication abilities in facilitating, speaking and writing
Is dynamic, resourceful, well-read and informed

Understands and demonstrates adult learning principles when engaging adult learners

Demonstrates a "lead learner" stance as an educator

In-depth knowledge, involvement in initiatives and commitment to foundational principles that support equity, diversity, inclusion, anti-oppression and anti-colonialism

Familiarity with current and relevant resources
Demonstrated collaboration with colleagues and partners

Experience writing curriculum, courses or program materials

Use of an inquiry-based approach.
The following will be considered an asset:
Experience in both elementary and secondary panels
Selection Process 
Our selection team will review and assess all applications based on the identified success criteria. Selected candidates will be invited to take part in an online interview (with video) and will need to be available on October 24. This process also includes contacting references and ensuring balanced regional representation. 
Applicants are asked to submit one file inclusive of
a cover letter 

a curriculum vitae and
contact information for two references (one for a supervisory officer and one for a practising principal).
Please apply by October 11.
---
The Ontario Principals' Council® (OPC) is committed to accommodating the individual needs of independent contractors, in accordance with the Accessibility for Ontarians with Disabilities Act (AODA), Integrated Accessibility Standards Regulation 191/11, within our recruitment processes and our skills assessment testing practices. Disability-related accommodations during the recruitment and selection process are available upon request.
The OPC is an equal opportunity organization committed to diversity and inclusion and values the participation of candidates with different lived experiences. We recognize that the selection of candidates from members of equity-seeking and rights-seeking groups is an asset. Self-identification of membership in equity-seeking and rights-seeking groups is voluntary.