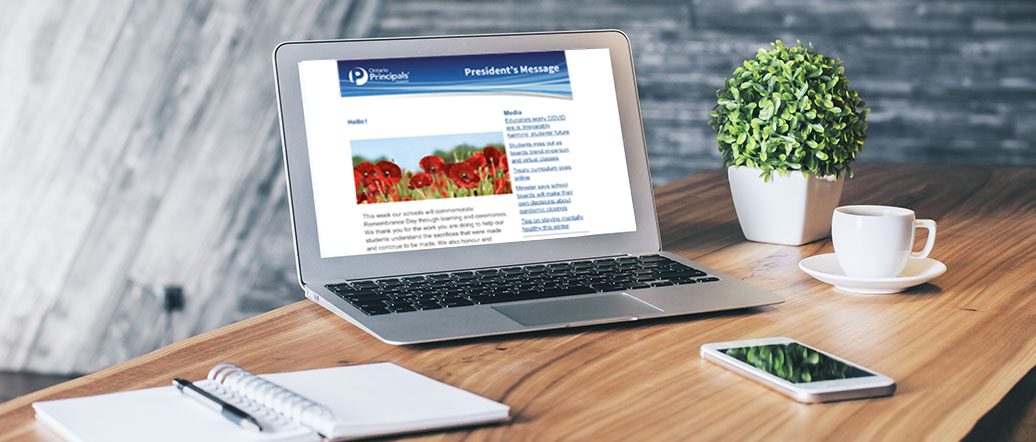 Each week, we send a short message out to Members with some topical information for your use and review. We also include an update from Queen's Park (when the House is sitting) and some media stories from across the province.
Check your email each Monday night for your message.
For archived messages see the right sidebar. For message prior to 2018, please email us your request at admin@principals.ca.