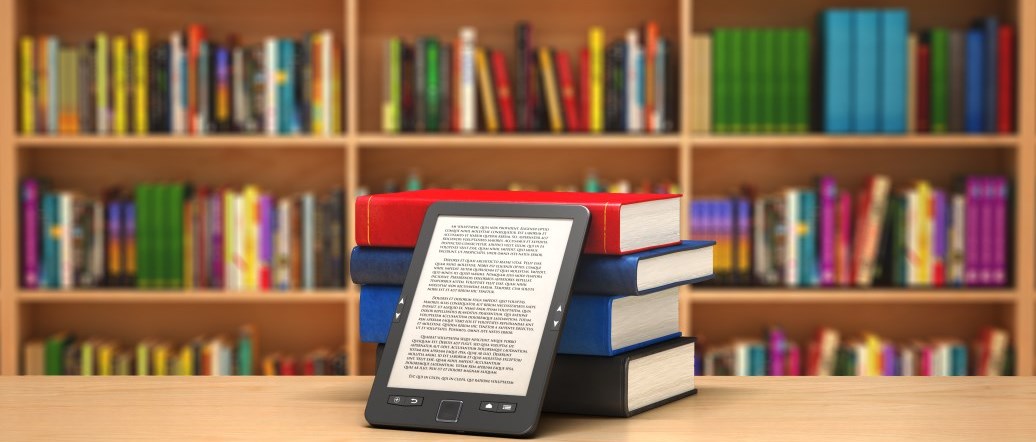 We offer several online book clubs per year and club is a series of four, 60-minute interactive discussions. Through these peer-facilitated, co-learning sessions, OPC Members and Associates will explore and discuss key concepts in the chosen book and how those concepts might inform practice as a school leader. At the last session of most book clubs, the author will be available to answer questions or support the discussion.
Participants will need to purchase the books in advance of the first session. Whenever possible, we try to obtain a discounted book price. If a discounted price is available, it will be detailed below. The rate applies to all OPC Members and Associate Members, whether you participate in the book club or not.
Book Clubs are open to all OPC Members. We encourage broad and diverse input and participation in attending, recommending books, and facilitating sessions. Participation in the book clubs is at no cost to Members and Associates. Any non-Members will pay a small fee to take part.
If you are interested in suggesting a book for a future book club, and/or volunteering to facilitate the sessions and/or writing a book review for the Register Magazine, complete our form. Potential facilitators need only have enthusiasm for reading the book and willingness to facilitate some conversation.
Fall book clubs
Street Data: A Next-Generation Model for Equity, Pedagogy, and School Transformation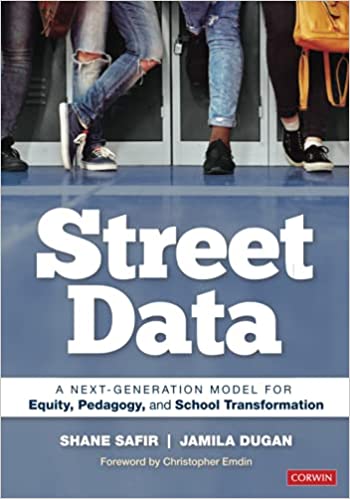 Authors: Shane Safir, Jamila Dugan
Description:
Education can be transformed if we eradicate our fixation on big data like standardized test scores as the supreme measure of equity and learning. Instead of the focus being on "fixing" and "filling" academic gaps, we must envision and rebuild the system from the student up—with classrooms, schools and systems built around students' brilliance, cultural wealth, and intellectual potential. Street data reminds us that what is measurable is not the same as what is valuable and that data can be humanizing, liberatory and healing.
By breaking down street data fundamentals: what it is, how to gather it, and how it can complement other forms of data to guide a school or district's equity journey, Safir and Dugan offer an actionable framework for school transformation. Written for educators and policymakers, this book:
Offers fresh ideas and innovative tools to apply immediately
Provides an asset-based model to help educators look for what's right in our students and communities instead of seeking what's wrong
Explores a different application of data, from its capacity to help us diagnose root causes of inequity, to its potential to transform learning, and its power to reshape adult culture
Now is the time to take an antiracist stance, interrogate our assumptions about knowledge, measurement, and what really matters when it comes to educating young people.

Session dates:
Oct 13, 2022 04:00 PM EST
Oct 27, 2022 04:00 PM EST
Nov 10, 2022 04:00 PM EST
Nov 24, 2022 04:00 PM EST
Registration:
The book can be purchased from multiple sources:
- Amazon
- Indigo
My Grandmother's Hands: Racialized Trauma and the Pathway to Mending Our Hearts and Bodies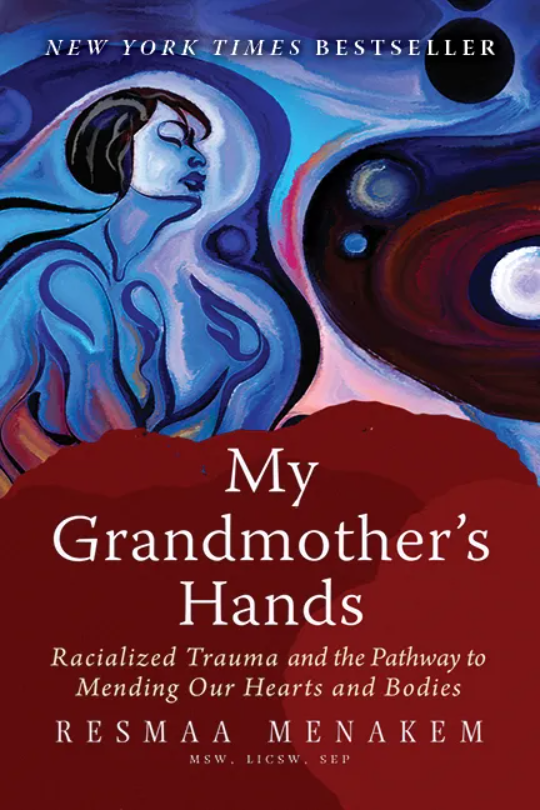 Author: Resmaa Menakem
Description:
In this groundbreaking book, therapist Resmaa Menakem examines the damage caused by racism in America from the perspective of trauma and body-centered psychology.
The body is where our instincts reside and where we fight, flee, or freeze, and it endures the trauma inflicted by the ills that plague society. Menakem argues this destruction will continue until Americans learn to heal the generational anguish of white supremacy, which is deeply embedded in all our bodies. Our collective agony doesn't just affect African Americans. White Americans suffer their own secondary trauma as well. So do blue Americans—our police.
My Grandmother's Hands is a call to action for all of us to recognize that racism is not only about the head, but about the body, and introduces an alternative view of what we can do to grow beyond our entrenched racialized divide.
Paves the way for a new, body-centered understanding of white supremacy—how it is literally in our blood and our nervous system.
Offers a step-by-step healing process based on the latest neuroscience and somatic healing methods, in addition to incisive social commentary.

Session dates and Times:
Oct 26, 2022 08:00 PM EST
Nov 2, 2022 08:00 PM EST
Nov 9, 2022 08:00 PM EST
Nov 16, 2022 08:00 PM EST
Registration:
The book can be purchased from multiple sources:
- Amazon
- Indigo
Lead From Where You Are: Building Intention, Connection, and Direction in our Schools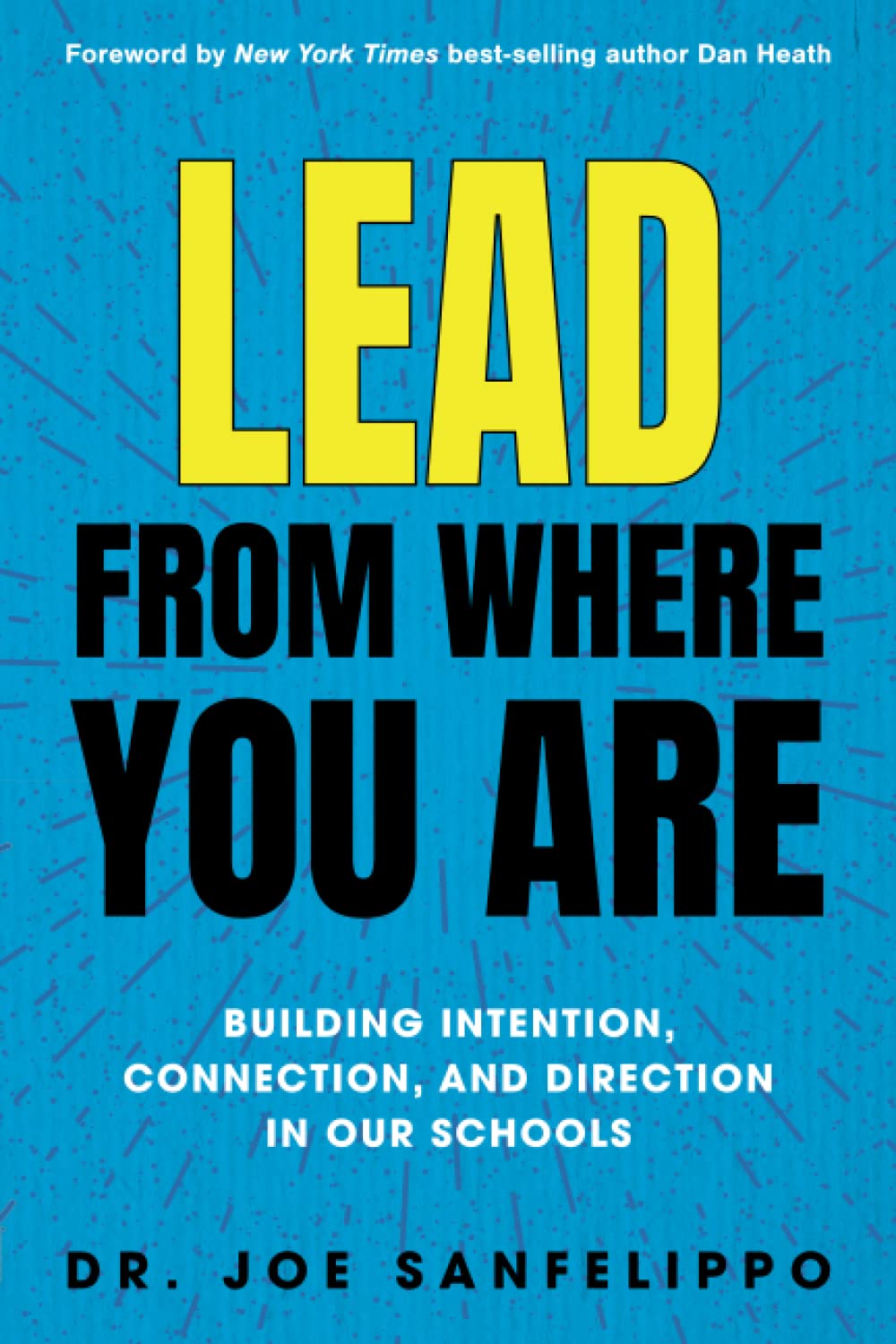 Author: Joe Sanfelippo
Description:
School communities are full of people who have both the ability and desire to lead. Some lead without knowing it. Most lead without the recognition they deserve. Whether you lead in a classroom, department, building, or district, chances are you know how challenging it can be to identify and develop other strong leaders, and to grow the leadership capacity of your organization as a whole. But ensuring that the leaders around you know their worth, helping them cultivate connections, and growing their confidence can help your whole team move forward together, helping the organization and the people within it to thrive.
Lead from Where You Are offers a down-to-earth, implementable approach to rethinking how we build leadership and community in schools. Dr. Joe Sanfelippo, a veteran principal and superintendent, argues that our focus must be on growing leadership potential all across the community, from students to teachers to staff. We can do this by reflecting on how we build a sense of intention together, how we connect with each other, and how we direct those we lead with compassion and affirmation. Sanfelippo's frank discussion of the highs and lows of leadership will help new principals and superintendents feel prepared, while also providing useful methods and sound counsel.
Session dates and times:
Oct 18, 2022 04:00 PM EST
Oct 25, 2022 04:00 PM EST
Nov 1, 2022 04:00 PM EST
Nov 8, 2022 04:00 PM EST
Registration:
The book can be purchased from multiple sources:
- Amazon
- Indigo
Joint Association Book Clubs

In partnership with Catholic Principals' Council | Ontario, we offer author-led book clubs providing participants a unique reading and reflective experience.
There are no scheduled joint association book clubs at this time.
Past Book Clubs
We maintain a list of all past book clubs. If you would like to recommend a book for our book clubs, please check out the list to see if we have already run it. The list might also be useful if you are looking for a book to read for your own professional growth.
Past Book Clubs
Title
Author(s)
Session Date
The NEW team Habits
Anthony Kim
Winter 2020
Instructional Leadership
Peter DeWitt
Winter 2020
Breaking the Ocean
Annahid Dashtgard
Spring 2020
Deep Diversity
Shakil Choudhury
Spring 2020
Dare to Lead
Brene Brown
Spring 2020
21 Things You May Not Know About the Indian Act: Helping Canadians Make Reconciliation with Indigenous Peoples a Reality
Bob Joseph
Summer 2020
Devil is in the Details
Michael Fullan
Summer 2020
Quality Implemenation
Jenni Donohoo and Steven Katz
Summer 2020
Challenging Mindset
James Nottingham
Summer 2020
Empathy Effect
Helen Riess
Fall 2020
The Skin We're In
Desmond Cole
Fall 2020
10 Mindframes for Leaders
John Hattie
Fall 2020
Unsettling Canada:
A National Wake-up Call
Arthur Manuel and
Ronald M. Derrickson
Winter 2021
Engage Every Family
Steven M. Constantino
Winter 2021
Humanizing Distance Learning: Centering Equity and Humanity in Times of Crisis
Paul France
Winter 2021
Reframed Self-Reg for A Just Society
Stuart Shanker
Spring 2021
Getting Ready for Benjamin:
Preparing Teachers for Sexual Diversity
in the Classroom
Rita M. Kissen
Spring 2021
Culturally Responsive School Leadership
Muhammad Khalifa
Summer 2021
The Blueprint: 6 Practical Steps to Lift Your Leadership to New Heights
Doug Conant
Summer 2021
Collective Student Efficacy
Developing Independent and Inter-Dependent Learners
John Hattie
Douglas Fisher
Nancy Frey
Shirley Clarke
Summer 2021
How to be an Anti Racist
Ibrahim Kendi
Fall 2021
Cultivating Genius
Dr. Goldy Mohammed
Fall 2021
Unreconciled: Family, Truth, and Indigenous Resistance
Jesse Wente
Winter 2022
Leading from the inside out
Charles Pascal
Winter 2022
---
The Ontario Principals' Council is committed to accommodating the individual needs of our Members and learning session participants, in accordance with the Accessibility for Ontarians with Disabilities Act (AODA). Our professional learning offerings provide access to a variety of AODA compliant mechanisms, including technologies, to share, collaborate and connect across Ontario and beyond. If you require accommodation, please contact learning@principals.ca or call 416-322-6600 and ask to speak with a member of our professional learning team.