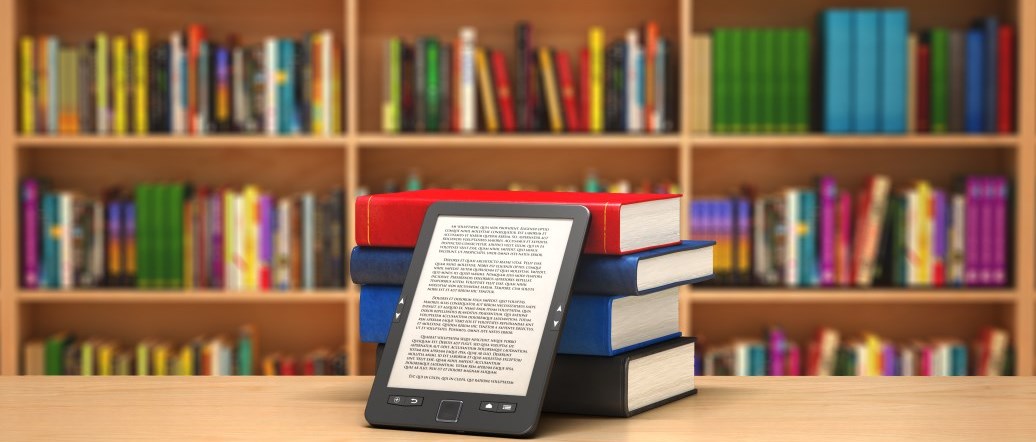 We offer several online book clubs per year and club is a series of four, 60-minute interactive discussions. Through these peer-facilitated, co-learning sessions, OPC Members and Associates will explore and discuss key concepts in the chosen book and how those concepts might inform practice as a school leader. At the last session of most book clubs, the author will be available to answer questions or support the discussion.
Participants will need to purchase the books in advance of the first session. Whenever possible, we try to obtain a discounted book price. If a discounted price is available, it will be detailed below. The rate applies to all OPC Members and Associate Members, whether you participate in the book club or not.
Book Clubs are open to all OPC Members. We encourage broad and diverse input and participation in attending, recommending books, and facilitating sessions. Participation in the book clubs is at no cost to Members and Associates. Any non-Members will pay a small fee to take part.
If you are interested in suggesting a book for a future book club, and/or volunteering to facilitate the sessions and/or writing a book review for the Register Magazine, complete our form. Potential facilitators need only have enthusiasm for reading the book and willingness to facilitate some conversation.
Stuck Improving: Racial Equity and School Leadership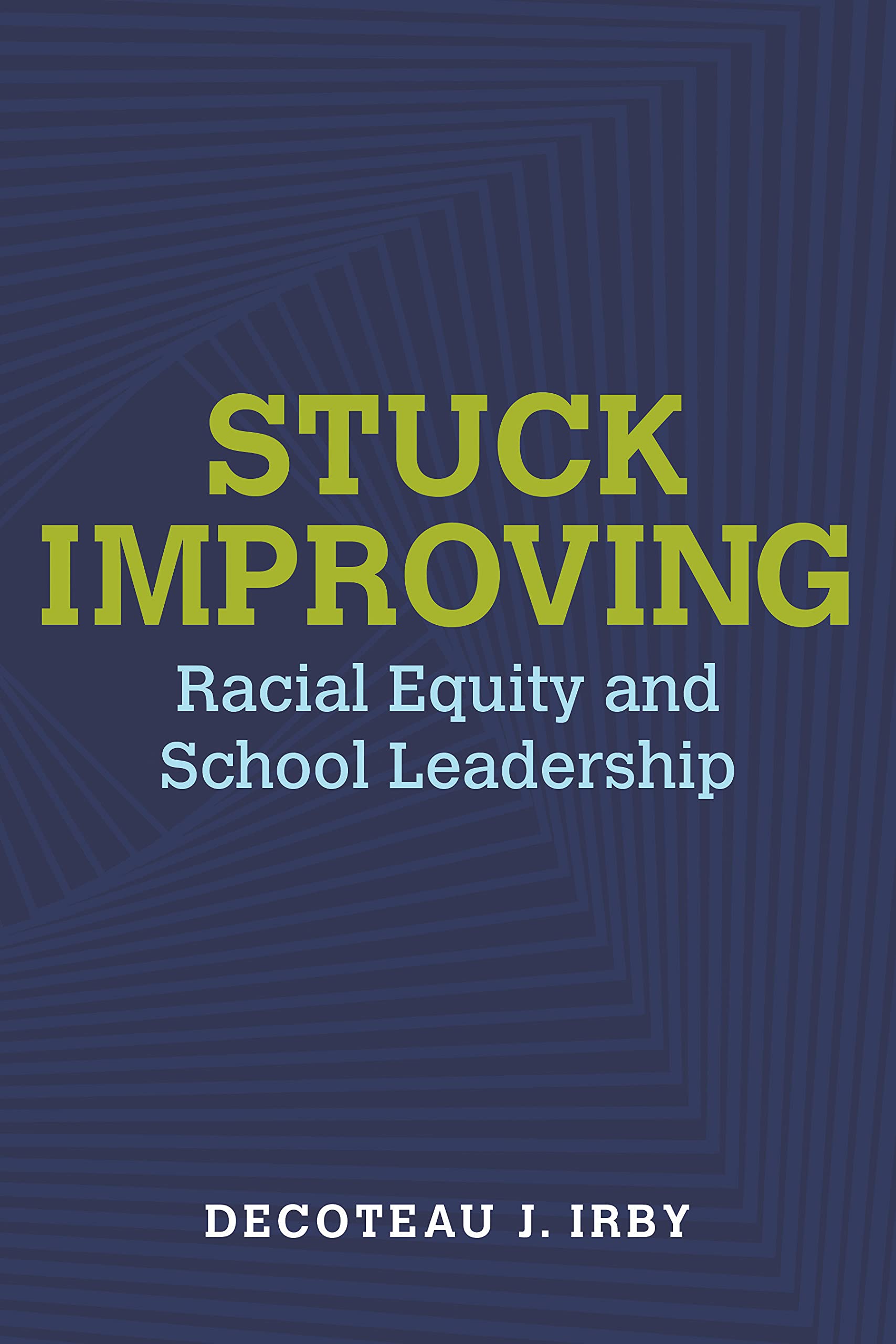 Author: Decoteau J. Irby
Description: OPC invites its members to join Peel Administrators Asma Haque and Antonella Kalaitzis in a Book Study on Stuck Improving: Racial Equity and School Leadership by Decoteau J. Irby.
TRIGGER WARNING: The following text could be triggering. The n-word is used in Stuck Improving to describe real life experiences from Dr. Irby's research vignettes.
Stuck Improving engages anti-racist school leaders in creating conditions for data-driven Schools Improvement Equity Planning (SIEP), through a race consciousness stance for equity leaders to become 'unstuck'.
These sessions will provide opportunities for school leaders to engage in critical conversations around School Improvement Planning and provide actionable tools, frameworks and processes to shift outcomes for Black, Indigenous and other marginalized students. The sessions will end with the author joining virtually to answer any questions that participants may have.
Session dates:
January 19, 2023, 4:00 p.m. EST - 5:00 p.m. EST
February 2, 2023, 4:00 p.m. EST - 5:00 p.m. EST
February 16, 2023, 4:00 p.m. EST - 5:00 p.m. EST
March 2, 2023, 4:00 p.m. EST - 5:00 p.m. EST
Registration:
The book can be purchased from multiple sources:
- Amazon
From the Ashes: My Story of Being Métis, Homeless, and Finding My Way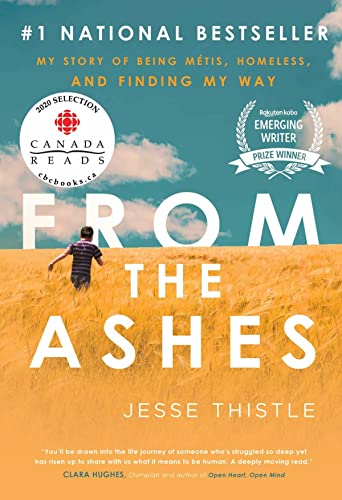 Author: Jesse Thistle
Description: From the Ashes is a remarkable memoir about hope and resilience, and a revelatory look into the life of a Métis-Cree man who refused to give up.

Abandoned by his parents as a toddler, Jesse Thistle briefly found himself in the foster-care system with his two brothers, cut off from all they had known. Eventually the children landed in the home of their paternal grandparents, whose tough-love attitudes quickly resulted in conflicts. Throughout it all, the ghost of Jesse's drug-addicted father haunted the halls of the house and the memories of every family member. Struggling with all that had happened, Jesse succumbed to a self-destructive cycle of drug and alcohol addiction and petty crime, spending more than a decade on and off the streets, often homeless. Finally, he realized he would die unless he turned his life around.

In this heartwarming and heart-wrenching memoir, Jesse Thistle writes honestly and fearlessly about his painful past, the abuse he endured, and how he uncovered the truth about his parents. Through sheer perseverance and education—and newfound love—he found his way back into the circle of his Indigenous culture and family.

An eloquent exploration of the impact of prejudice and racism, From the Ashes is, in the end, about how love and support can help us find happiness despite the odds.
Session dates:
January 17, 4:00 p.m. 5:00 p.m. EST
January 24, 4:00 p.m. 5:00 p.m. EST
January 31, 4:00 p.m. 5:00 p.m. EST
February 7, 4:00 p.m. 5:00 p.m. EST
Registration:
The book can be purchased from multiple sources:
- Amazon
- Indigo

Joint Association Book Clubs

In partnership with Catholic Principals' Council | Ontario, we offer author-led book clubs providing participants a unique reading and reflective experience.
There are no scheduled joint association book clubs at this time.
Past Book Clubs
We maintain a list of all past book clubs. If you would like to recommend a book for our book clubs, please check out the list to see if we have already run it. The list might also be useful if you are looking for a book to read for your own professional growth.
Past Book Clubs
Title
Author(s)
Session Date
The NEW team Habits
Anthony Kim
Winter 2020
Instructional Leadership
Peter DeWitt
Winter 2020
Breaking the Ocean
Annahid Dashtgard
Spring 2020
Deep Diversity
Shakil Choudhury
Spring 2020
Dare to Lead
Brene Brown
Spring 2020
21 Things You May Not Know About the Indian Act: Helping Canadians Make Reconciliation with Indigenous Peoples a Reality
Bob Joseph
Summer 2020
Devil is in the Details
Michael Fullan
Summer 2020
Quality Implemenation
Jenni Donohoo and Steven Katz
Summer 2020
Challenging Mindset
James Nottingham
Summer 2020
Empathy Effect
Helen Riess
Fall 2020
The Skin We're In
Desmond Cole
Fall 2020
10 Mindframes for Leaders
John Hattie
Fall 2020
Unsettling Canada:
A National Wake-up Call
Arthur Manuel and
Ronald M. Derrickson
Winter 2021
Engage Every Family
Steven M. Constantino
Winter 2021
Humanizing Distance Learning: Centering Equity and Humanity in Times of Crisis
Paul France
Winter 2021
Reframed Self-Reg for A Just Society
Stuart Shanker
Spring 2021
Getting Ready for Benjamin:
Preparing Teachers for Sexual Diversity
in the Classroom
Rita M. Kissen
Spring 2021
Culturally Responsive School Leadership
Muhammad Khalifa
Summer 2021
The Blueprint: 6 Practical Steps to Lift Your Leadership to New Heights
Doug Conant
Summer 2021
Collective Student Efficacy
Developing Independent and Inter-Dependent Learners
John Hattie
Douglas Fisher
Nancy Frey
Shirley Clarke
Summer 2021
How to be an Anti Racist
Ibrahim Kendi
Fall 2021
Cultivating Genius
Dr. Goldy Mohammed
Fall 2021
Unreconciled: Family, Truth, and Indigenous Resistance
Jesse Wente
Winter 2022
Leading from the Inside Out
Charles Pascal
Winter 2022
Lead From Where You Are
Joe Sanfelippo
Fall 2022
Street Data
Shane Safir, Jamila Dugan
Fall 2022
My Grandmother's Hands
Resmaa Menakem
Fall 2022
---
The Ontario Principals' Council is committed to accommodating the individual needs of our Members and learning session participants, in accordance with the Accessibility for Ontarians with Disabilities Act (AODA). Our professional learning offerings provide access to a variety of AODA compliant mechanisms, including technologies, to share, collaborate and connect across Ontario and beyond. If you require accommodation, please contact learning@principals.ca or call 416-322-6600 and ask to speak with a member of our professional learning team.