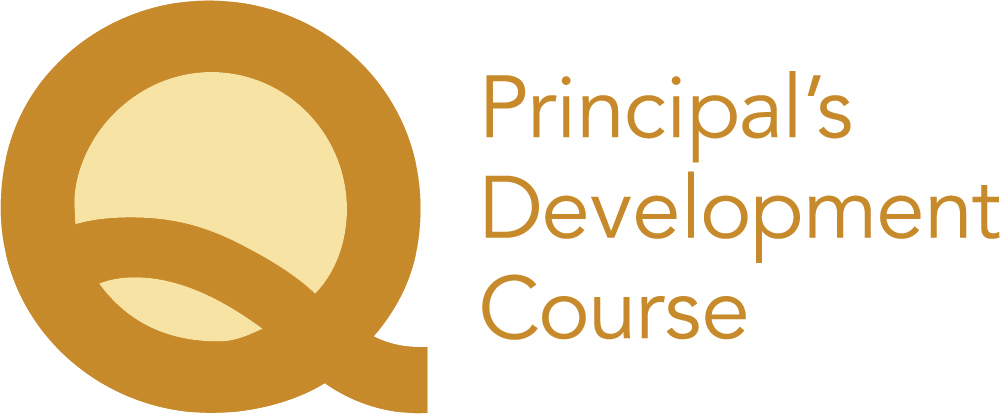 Overview
Qualified candidates can apply to Charles Sturt University for inclusion of this AQ as a prior learning credit towards the Master of International Education (School Leadership) or Master of Education degree.
Our PDC will engage candidates in critical inquiry.
Through the co-construction of knowledge and learning, candidates will further explore
the ethical dimensions of leadership through the experiences of other candidates
complex issues related to creating and sustaining vibrant school and system cultures and
enhancing student learning and well–being.
The PDC employs a critical, pedagogical lens to explore various module topics and strengthen professional efficacy by
gaining in-depth knowledge
refining professional judgement and
generating new knowledge for practice.
This course consists of a selection of modules (each module is 25 hours) on a variety of topics. All modules are offered in online delivery.
To receive the AQ certification, candidates will need to complete a total of five modules of their choice, with modules one and five being compulsory. The intent is to ensure a flexible offering with new modules being added on a regular basis.
Module Information
* Completion of modules 1 and 5 are mandatory to receive the AQ certification
Module 1 - Principal Legal Duties and Responsibilities
(compulsory module)
What are the principal's legal duties and responsibilities?
What does it mean to be an "agent of the board?"
What does a principal need to know when using social media?
What does a principal need to know when investigating the misuse of social media?
What are the principal's duties and liabilities in relation to the Child and Family Services Act?
Module 2 - Instructional Leadership for School Improvement
Instructional leadership and school management
Student-centred learning
School culture and its impact on learning and teaching
Co-leading the instructional program
Module 3 - Leading an Equitable and Inclusive School
Equity, inclusivity, social justice and schools
Mindsets and equitable schools
Privilege, bias and culturally responsive and relevant leadership
Positive school culture and leadership
Module 4 - Mentoring Coaching and School Leadership
What Mentor Coaching attributes and/or skills do great leaders exhibit?
To what extent can Mentor Coaching skills enable leaders to successfully navigate hard conversations?
To what extent can Mentor Coaching skills improve relationships and organizational culture?
How can leaders create a culture of Mentor Coaching?
Module 5 - Building a Digital Leadership Portfolio
(compulsory module)
Leading a collaborative inquiry
Creating a digital leadership portfolio
Creating a school and personal blog
Creating a school and personal website
Module 6 - Environmental Eco-Justice Leadership
Global and local environmental context
Environmental leadership and ecojustice resources
Environmental ecojustice leadership
Creating an environmental ecojustice action plan
Module 7 - Professional and Challenging Conversations
Leading change with professional conversations
Planning for a challenging conversation
Crafting an outcome map
Impressive empathy, reframing, non-verbal behaviours and listening
Module 8 - Leading the Kindergarten Program
Four frames of the kindergarten program
Play-based learning in a culture of inquiry
Dealing with uncertainties in pedagogical documentation
Principal as co-learner in creating the conditions for learning
Module 9 - Leading the Innovative School
Rethinking digital citizenship
A shared vision of learning in a digital age
Creating a culture of learning
Innovative learning spaces
Module 10 - Supporting LGBTQ in Your School
Exploring bias and student agency
Fostering allies
Intersectionality
Fostering personal leadership resources
Module 11 - Leading the Special Education Program
The law, Special Education and the Individual Education Plan
Building the staff capacity to meet the needs of all students
The complexities of Special Education student aggression
Building collaborative partnerships with parents
Module 12 - Supporting Leadership in Mathematics
Foundational knowledge in mathematics
Effective instructional approaches in effective math classrooms
Assessment and evaluation
Implications for professional learning and school improvement planning
Module 13 - Leading Well-Being in Your School
Creating mentally healthy schools
Establishing a common language and understanding
A tiered support model for school mental health and well-being
Everyday mental health practices
Module 14 - Leading the French Immersion School
The evolution of French Immersion in Ontario
Effective practices in French Immersion classrooms
Inclusion in the French Immersion program
French Immersion teacher retention and developing the French Immersion program
Module 15 - Trauma-Informed Schools in an Indigenous Context
Indigenous Historical and Intergenerational Trauma
Re-centering Indigenous Knowledge
Trauma-Informed Schools and Demonstrating Cultural Competency
Trauma-Informed Relationships; considerations on how to create and maintain meaningful partnerships
Module 16 - Maximizing Your Personal Leadership Resources (PLRs)
Toolkit to strengthen your Social, Psychological and Cognitive resources
The research behind the importance of our PLR's
EI Traits Indicator Survey
Role specific knowledge of Effective School and Classroom Practices that have a direct impact of student learning
Module 17 - Optimizing Wellness and Life Balance for School Leaders
Recognizing Compassion Fatigue
Wellbeing Supports Through Technology
Reducing the Impact of Difficult Communication
Dealing with Challenges while Maintaining Your Wellbeing
Admission Requirements
Ontario College of Teacher's (OCT) Certificate of Qualification and Registration
Principal's Qualifications (Part 1 and 2 or equivalent) and
Two years of successful experience as a principal or vice-principal, certified by your Supervisory officer.
Course Fee
$200 per module
Upcoming Sessions
Our 2019-20 schedule of offerings will be posted mid-August 2019.
Terms and Conditions
Refund Policy
A full refund is available if you cancel two weeks before the start date, less a $50.00 non-refundable registration fee.
A $100.00 refund is available if you cancel one week before the start date.
There is no refund for cancellations after the start date.
A full refund applies when a session is cancelled due to low enrollment
Interpretation Services
The OPC is committed to accommodating the individual needs of our Members, in accordance with the Accessibility for Ontarians with Disabilities Act (AODA) and the Ontario Human Rights Code. Once a candidate has registered and paid the applicable registration fees for a course, the OPC will contract with an interpretation service of its choosing and will cover the fees and expenses related to interpretation services in accordance with its contract arrangements with the interpreter. The candidate is welcome to provide a list of preferred interpreters for us to consider, but OPC retains the discretion to choose the provider of these services.

As the OPC is required to comply with the cancellation policy specific to each independent interpreter, it will communicate the cancellation policy to the course candidate in writing. A candidate seeking to cancel their participation in an OPC course must comply with the interpreter's cancellation policy and be respectful of the associated timelines. Candidates will be held responsible for cancellation fees applied as a result of missing timelines for cancellation.

OPC's standard refund policy will also apply to all cancellations.