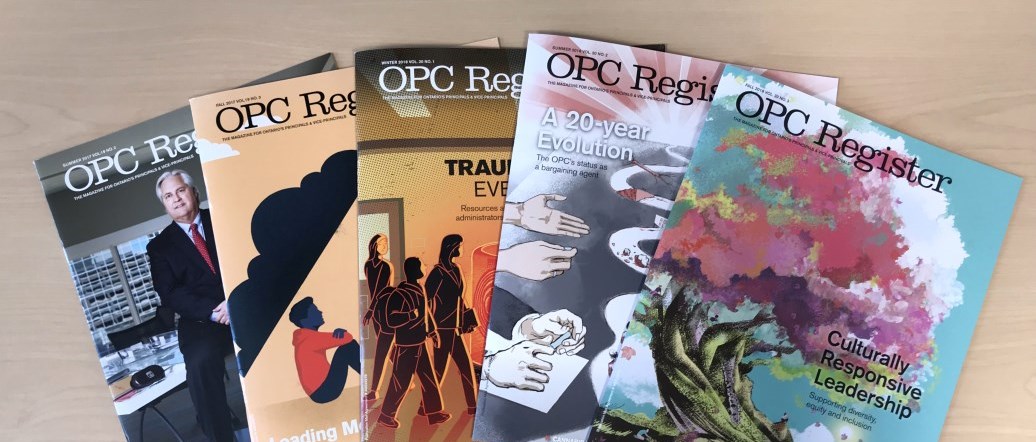 The Register is our professional magazine, published three times a year (October, February, June). It offers current, professional coverage on various topics and issues that school leaders face on a day-to-day basis. Your OPC membership includes a subscription to the magazine.
Interested in contributing to our magazine? Our submission guidelines outline what you should write about, how to write, what should be included in your submission and how we decide which articles to publish. Authors should follow our style guide when writing.
Highlight your brand! If you would like to advertise in the Register, please see our advertising rates and specifications.
Past Issues
Earlier issues can be obtained by contacting our office at admin@principals.ca