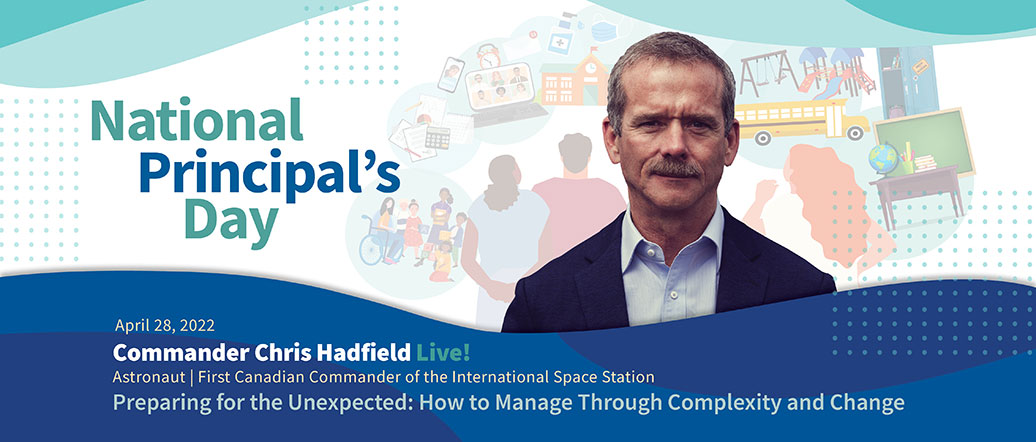 National Principal's Day is celebrated on May 1 each year.
The day acknowledges the valuable work performed by our principals and vice-principals. It recognizes the contributions made by front-line leaders who interact daily with students, staff, parents and community members.
Throughout the school year, principals and vice-principals support, mentor and guide teachers and staff, resulting in productive learning environments for our students. They promote academic success and set the tone for an entire school.
Being a principal or vice-principal can be the most challenging and the most rewarding role in education. The influence you have extends beyond the walls of a classroom or school building. We are proud that each of you plays a key role in the success of Ontario's world-class public education system.
As the voluntary, professional associations representing over 8,000 practising principals and vice-principals in public and Catholic, French and English, elementary and secondary schools across Ontario, ADFO, CPCO and OPC celebrate and support this day in recognition of our collective membership.
Thank you for your endless service, dedication to an outstanding education system and your role in developing tomorrow's leaders.
The principals' associations in Ontario have engaged Commander Chris Hadfield to provide a live virtual presentation on April 28, 2022 from 4:00 to 5:00 p.m. (EDT) to all principals and vice-principals in the province ahead of this important day.
Preparing for the Unexpected: How to Manage Through Complexity and Change (Presentation)
April 28, 2022 – 4:00 to 5:00 p.m. (EDT)

Spaceflight is an unforgiving business, with industry success riding on every launch and event. Being a commander of a spaceship means facing the highest of stakes — human lives, irreplaceable and expensive equipment, and worldwide scrutiny.

Having commanded the International Space Station for months off planet, Colonel Chris Hadfield is experienced in managing people, complexity, and change under extreme circumstances. Surrounded by life-threatening risk, his daily routine was to prepare for and solve worse-case scenarios, from both a team and leadership perspective.

Hadfield draws from his experiences and lessons learned during his 21 years in the astronaut corps to share the best strategies and tactics to help individuals, teams, and leaders prepare for and meet the challenges of our rapidly changing world. Key topics include managing stress, leading under pressure, encouraging collaboration amongst diverse teams, redefining norms, and more. Using multiple examples from his tremendous career, he illuminates the necessity for both preparation and reaction to complex change.
Commander Chris Hadfield - Biography
Astronaut | First Canadian Commander of the International Space Station

Referred to as "the most famous astronaut since Neil Armstrong," Colonel Chris Hadfield is a worldwide sensation whose video of David Bowie's "Space Oddity" — seen by over 75 million people — was called "possibly the most poignant version of the song ever created", by Bowie himself. Acclaimed for making outer space accessible to millions, and for infusing a sense of wonder into our collective consciousness not felt since humanity first walked on the Moon, Hadfield continues to bring the marvels of science and space travel to everyone he encounters.

Hadfield has flown three space missions, built two space stations, performed two spacewalks, crewed the Shuttle and Soyuz, and in 2013 became the commander of the International Space Station for six months off planet.

Formerly NASA's director of operations, Hadfield is a heavily decorated astronaut, engineer, and pilot whose many awards include the Order of Canada, the Meritorious Service Cross, and the NASA Exceptional Service Medal. He was named the Top Test Pilot in both the US Air Force and the US Navy, and was inducted into Canada's Aviation Hall of Fame.

An internationally bestselling author, Hadfield has written three books: An Astronaut's Guide to Life on Earth, You Are Here, and his children's book, The Darkest Dark. In 2021, he will release his new book, The Apollo Murders — a thriller set in space. He's also released a musical album, Space Sessions: Songs From a Tin Can, and is featured on Ted.com for his talk, What I Learned from Going Blind in Space, which has been viewed more than 11 million times.

Hadfield is the co-creator and host of the internationally acclaimed BBC series Astronauts: Do You Have What It Takes?, as well as the co-host, with actor Will Smith, of National Geographic's One Strange Rock, directed by Darren Aronofsky. He also produces the celebrated Rare Earth series on YouTube and is the creator of the on-stage celebration Generator, which combines science, comedy, and music.

Additionally, Hadfield is an adjunct professor at the University of Waterloo, an adviser to SpaceX and Virgin Galactic, and chair of the board of the Open Lunar Foundation.
This session will be recorded and will be shared with only those who are registered to attend for a limited time.