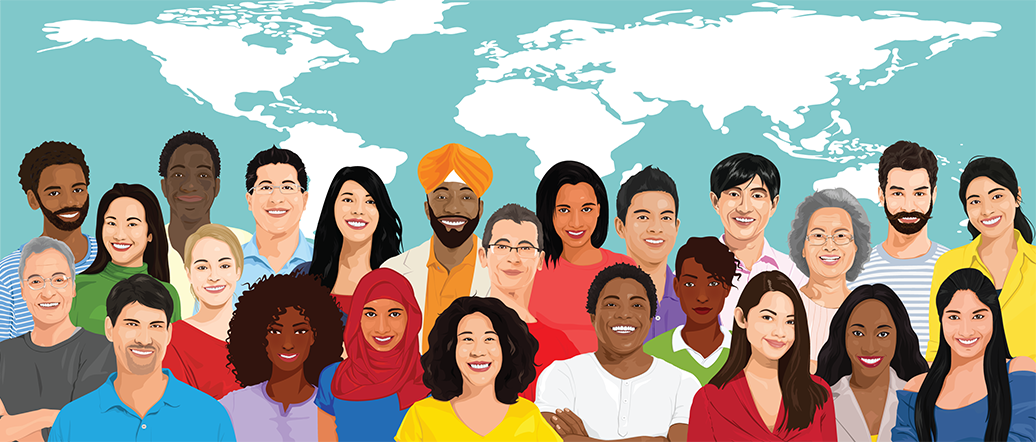 We recognize the importance of Internationally Educated Teachers (IETs) in creating a high-quality public education system where students see themselves represented in school staff. This page is dedicated to sharing our efforts and resources – as they are developed and released – in addressing barriers that IETs face in Ontario.
Background
One of the most significant issues faced by our current Ontario public education system is teacher shortages, resulting in a lack of qualified individuals to fill short and long-term vacancies in districts across the province. Addressing challenges faced by IETs is one way to address this issue and increase the cultural diversity of teachers and school administrators.
It is reported that commonly the process of accreditation for IETs can take many years. In addition, IETs face much higher rates of unemployment compared to Ontario educated teachers, as reported by the Ontario College of Teachers' annual reports.
In the fall of 2020, we conducted a Membership Census aimed at learning more about the demographic identities of our Members and how their identities have impacted their educational journeys.
A pattern was identified that highlighted a greater challenge that IETs face when coming to Ontario. Our Census data confirmed what research has been telling us for some time about these barriers, including areas of credential recognition, hiring practices, staff integration or leadership development.
In the context of fostering stronger and diverse school leadership, we understand the need to advocate for direct pathways for our internationally educated and experienced administrators and teachers.?
Research
Supporting the Integration of Internationally Educated Teachers to Foster Equitable Schools
Focus Groups

On March 6, we brought together IETs currently at different stages of their integration into the teaching workforce. The group included those who are
seeking accreditation
already teaching or leading
volunteering or working in a different field.
Understanding first-hand the barriers faced by IETs and hearing about effective strategies for accessing teaching and leadership positions in Ontario public schools will provide the OPC with necessary details and background.
The information gathered will support our next steps as we consider additional effective strategies to support IETs' integration in teaching and leadership roles such as advocacy or professional learning. It is our hope that working together with IETs will allow us to more effectively develop authentic actions that address the hurdles faced.
Contact Information
For more information, contact