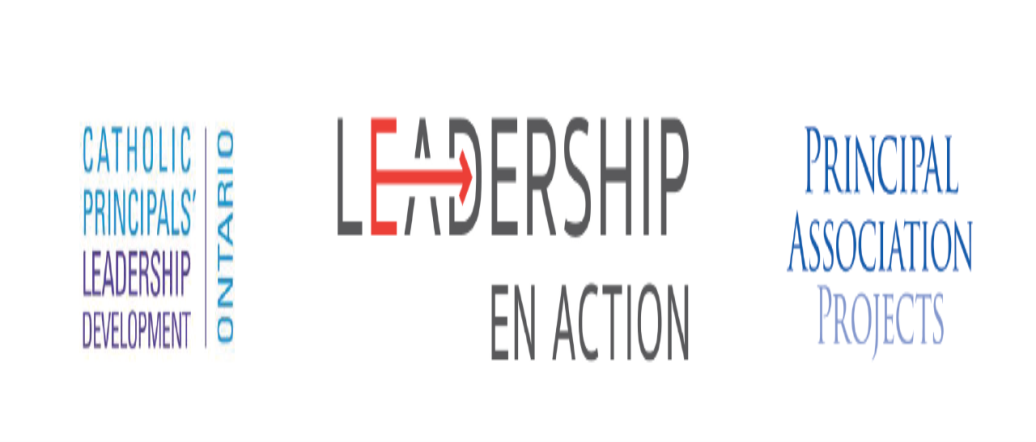 The Catholic Principals' Leadership Development of Ontario, Leadership en action and Principal Association Projects, the service partners for Catholic Principals' Council of Ontario (CPCO), L'Association des directions et directions adjointes des écoles franco-ontariennes (ADFO) and Ontario Principals' Council are pleased to offer a free monthly speaker series for our members and associate members. This series will cover a wide range of leadership topics including innovation, coaching and wellness, engaging school teams, truth and reconciliation and neuromyths in education. To register for the ADFO French language Speaker Series click here.
Kevin Lamoureux - March 30
The Gifts of the Truth and Reconciliation Commission
Speaker: Kevin Lamoureux
Date: Thursday, March 30, 2023
Time: 11:00 a.m. - 12:00 p.m. EDT
Location: This session is virtual and will take place over Zoom.
Description: Kevin's talks are thought provoking discussions about how the recommendations of the Truth and Reconciliation Commission are gifts to a future path forward.  He explores the recommendations with his audiences by sharing personal stories and asking challenging questions.  The topic is difficult, but he delivers his message in way that brings hope to his audiences.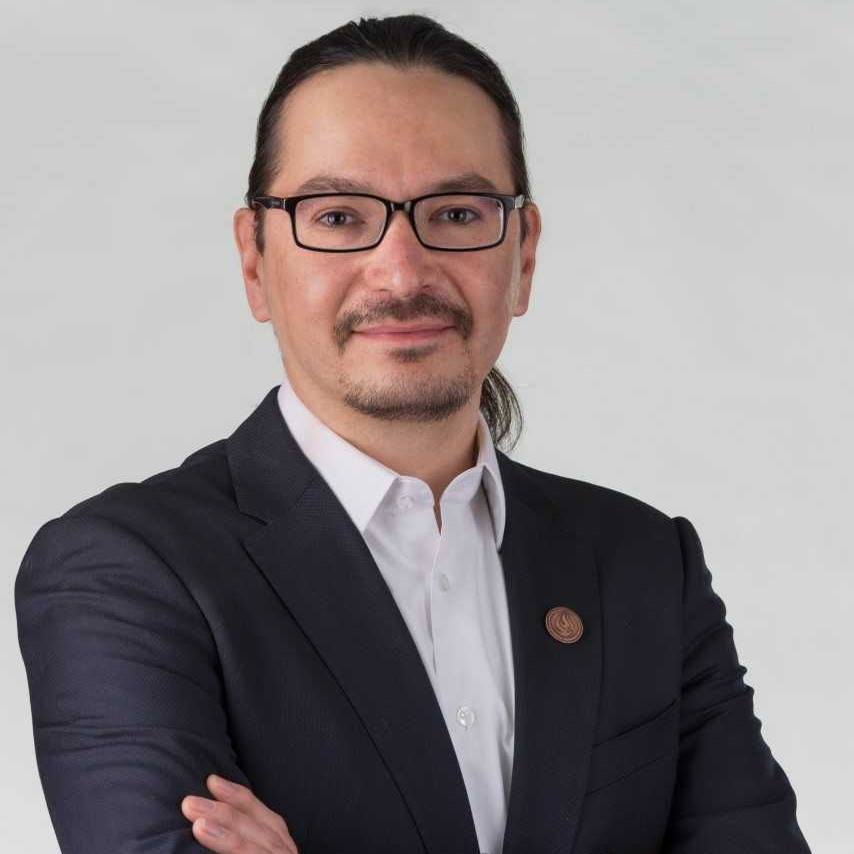 Kevin Lamoureux is a faculty member at the University of Winnipeg and a well known public speaker. As an award winning scholar, Lamoureux has published several books including the popular and award winning Ensouling Our Schools (with Dr. Jennifer Katz), has written many academic articles, and has taught for several universities, colleges and institutions across Canada. He formerly served as Associate Vice President of the University of Winnipeg and Education Lead for the National Centre for Truth and Reconciliation
Lamoureux has been seen on TV, in the media, documentaries, and is a three time TEDx speaker. He has consulted for business, government, schools and other organizations across Canada. More than anything, Lamoureux is committed to Reconciliation and a better Canada for all Canadians
Ann Lopez - May 31
Decolonizing Educational Leadership: Possibilities for Critical Praxis and Lasting System Change
Speaker: Ann Lopez
Date: Wednesday May 31, 2023.
Time: 4:00 p.m. - 5:00 p.m. EDT
Location: This session is virtual and will take place over Zoom.
Description: This presentation explores Decolonizing Educational Leadership as a workable framework for school leaders in advancing system change that supports all students to thrive. Education and schooling are sites of continued contestations of knowledge that impacts learners. Decolonizing Educational Leadership is offered as an alternative leadership approach that school leaders at all levels can explore and practically engage in with the aim of changing the educational outcomes for students, especially those who continue to be marginalized in educational spaces. Decolonization education challenges and decentres Eurocentric logics and ways of knowing, offers a praxis of renewal, restoration, transformative change, and hope. The presentation will explore strategies for school and system leaders to integrate current decolonizing theories into their practice.
Dr. Ann Lopez is a Jamaican born professor of educational leadership and policy at the Ontario Institute for Studies in Education (OISE), University of Toronto, Canada. A former public school teacher and administrator she is a leading voice and scholar on anti-racist, decolonizing and equity education in K-12 schooling. She is the Director of the Center for Leadership and Diversity, and Provostial Advisor, Access Programs. Dr. Lopez has recently been appointed as Professor Extraordinarius at UNISA, South Africa. She is a teacher educator and also held the position of Academic Director, Initial Teacher Education at OISE. Professor Lopez has shared her professional and academic work in Canada and internationally. Dr. Lopez research, teaching and scholarly work primarily focuses on antiracist, decolonizing education, equity and diversity in education and schooling, and school leadership across contexts particularly in the global south. Her recent research projects have focused on school leadership in Canada, Jamaica, Kenya and Ghana where she collaborates with local scholars. Dr. Lopez is the author of several journal articles and books including her most recent book entitled, Decolonizing Educational Leadership: Alternative Approach to Leading Schools. Professor Lopez is co-Editor-In-Chief of the Journal of School Leadership and Co-Series Editor, Studies in Educational Administration. Professor Lopez has been honored for her work and is the recipient of the of the OISE 2020 Award for Distinguished Contributions to Teaching, and the 2022 University of Toronto Award of Excellence and Jus Memorial Human Rights Prize – Influential Leader.
Past Session Recordings
Dr. Janet Morrison - January 25
Fuelling Human Potential in a Rapidly Changing World
Speaker: Dr. Janet Morrison
Date: Wednesday, January 25, 2023
Description: As the world navigates its recovery from COVID-19, the imperative to build resilience, drive innovation, and foster collaboration has never been more pressing. Global leaders are talking about a talent crisis and heralding creativity, critical thinking, and problem solving as core competencies while multiple studies have lauded cultural awareness and emotional intelligence as foundational to career success in a rapidly changing and increasingly complex world. What does this mean for the future of education and those of us who believe in its transformative potential?
Click here to access the recording from this session
Dr. Janet Morrison, Leadership and Transformational Change Expert
Currently the President and Vice Chancellor of a large, multi-disciplinary post-secondary institution renowned globally for an ethos of trailblazing, Dr. Janet Morrison is an educator, thought leader, and change agent. She draws on her 35 years of experience leading learning communities in Canada and the United States, to show leaders how to maximize human and organizational potential in order to meet the realities of a complex world.
In 2018, Morrison was named the 8th President and Vice Chancellor of Sheridan College, where she had previously assumed the role of Provost and Vice President, Academic. Prior to joining Sheridan, Morrison spent 17 years at York University working in various roles focused on learning, discovery, and engagement, most recently serving as Vice-Provost, Students. She has also held leadership positions and taught at the University of Guelph, Bowling Green State University, Medical College of Ohio, and George Brown College.
Morrison is passionate about maximizing human potential, organizational development, and community engagement. She served on York's Board of Governors and was awarded York University's President's Leadership Award in 2010.
Andy Hargreaves - February 9
Leadership from the Middle for Engagement Identity, and Well-being
Speaker: Andy Hargreaves
Date: Thursday, February 9, 2023
Time: 11:00 a.m. - 12:00 p.m. EST
Description: Join Andy Hargreaves to explore ways to sustain leadership wellness. Leaning on recent publications including his recent article in Principal Connections (CPCO) and the International Confederation of Principals, his recent report for the Royal Society of Canada and his book "Well-Being in Schools", Andy will share thoughts on how Principals and Vice-Principals can lead and learn in ways that bring greater satisfaction and reduce stress.
Click here to access the recording from this session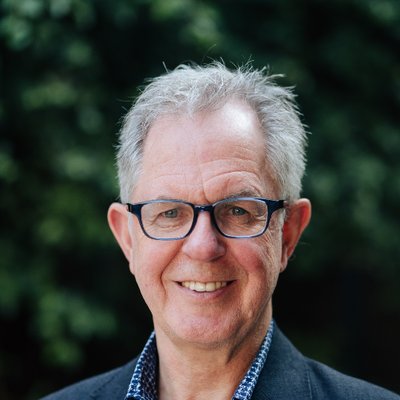 Andy Hargreaves is Visiting Professor at the University of Ottawa in Canada and Research Professor at Boston College in the US. He is an elected member of the US National Academy of Education, former President of the International Congress of School Effectiveness and Improvement (2018-2020), former Adviser in Education to the Premier of Ontario (2015-2018), and current adviser to the First Minister of Scotland. Andy is co-founder and president of the ARC Education Collaboratory.
Andy has published more than 30 books and has 8 Outstanding Writing Awards. An exceptional keynote speaker and workshop leader, he has delivered invited addresses in more than 50 countries, 47 US states, and all Australian and Canadian states and provinces. He has been honoured in Canada, the US, and the UK for services to public education and educational research and is ranked by Education Week (US) as the #15 scholar with the most influence on the US education policy debate.