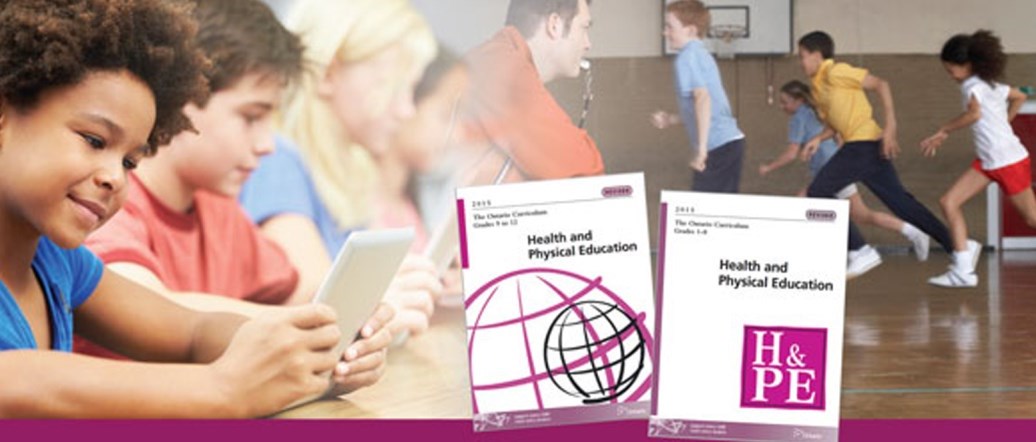 We have developed a Health and Physical Education Toolkit with several resources to help you implement and promote understanding of the curriculum. View our Health and Physical Education Toolkit Guide for an outline of the toolkit's components and strategies.
Questions and Answers
View our collection of frequently asked questions about the curriculum that can help you answer questions and discuss the curriculum with parents and staff, and support educators in planning instruction.
Presentations
Download our PowerPoint presentation that supports professional learning for school staff, which will
Provide an overview of the updated curriculum's development process, content and key changes
Explore the curriculum and additional resources
Help you plan instruction, assessment and evaluation and
Support you to have successful conversations with parents.
Educating parents
Download our PowerPoint Presentations that supports parent meetings and discussions, which have information on
Changes to the Health and Physical Education (HPE) Curriculum
The roles of educators and parents in supporting student learning and
Resources available to support parents.
Introduction video
View our introduction video to the curriculum.
Web conference
We keep an archived version of our web conference to support administrators.
Background
Principals and vice-principals play a primary role in promoting positive discussion with parents and educators regarding the newly revised Health and Physical Education curriculum.
This toolkit aims to
build administrator understanding of the components and changes in the curriculum
support administrator dialogue with parents, community partners and educators about the updated Health and Physical Education curriculum and
support partnerships between educators and parents to impact the health and well-being of all students positively.
This resource was developed for the 2015 version of the HPE curriculum. We are keeping it on our website while the current government reviews the curriculum, for your information and use.