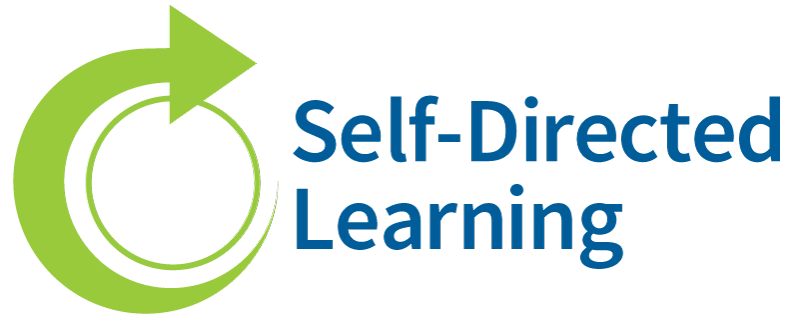 In an effort to provide ongoing, accessible learning to principals and vice-principals the Ontario Principals' Council (OPC) is offering a series of self-directed courses. These courses use a learning management system (LMS) to support individual learning. Through the LMS, participants engage in a variety of learning activities such as readings, blog entries, reflections and quizzes. In some cases, synchronous sessions may be offered to complement the learning goals. Each course is designed differently to allow for adaptive learning activities that match content with appropriate adult learning pedagogies.
These courses are offered in two different streams:
Autonomous: These courses have open enrolment, without an active facilitator. Once registered, these courses will allow you to move through them at your own pace for a set amount of time.
Facilitated: These cohorted courses are largely asynchronous and have a facilitator assigned to guide the learning. They follow a more structured format and may include synchronous elements such as live web meetings and webinars.
Autonomous Courses
Lumina Learning
Lumina Learning creates an innovative way of measuring mental capacities and processes, and allows you to discover practical actions for improved communication, teamwork and leadership. Lumina Spark reveals your whole personality, providing a unique and comprehensive portrait of who you really are upon completion of the program. This program includes a 30-minute interactive virtual session with a Lumina Learning practitioner.
All Lumina Learning programs are built on the same key principles:
Self-knowledge
Building Rapport
Valuing Diversity and
Co-creating Results.
For more information about Lumina portrait options, visit Lumina Spark.
Date: continuous enrolment
Time limit: Once you register, you will have 30 days to complete the program.
OPC Member or Associate Cost: $375 + HST
Non-Member Cost: $375 +HST
Cost of the program is inclusive of the Lumina portrait fees.
Teacher Performance Appraisal (TPA)
Principals and vice-principals are required to complete Teacher Performance Appraisals (TPA) each year. This course is intended to help you:
develop a solid understanding of the technical requirements of the TPA process, for new and experienced teachers, used in all public schools across Ontario;
view elementary and secondary samples, completed by experienced principals, of key documents that support the TPA process (including: Annual Learning Plans, Summative Reports for new and experienced teachers, Improvement and Enrichment Plans);
extend your understanding of effective leadership competencies, strategies and practices, with an equitable approach, to better integrate the TPA process as part of ongoing, growth-oriented teacher capacity building in your organization.
The course is open to all principals and vice-principals.
Date: continuous enrolment
Time limit: Once you register, you will have 30 days to complete the course.
OPC Member or Associate Cost: $50 + HST
Non-Member Cost: $75 + HST
Facilitated Courses
The Journey to Wellness
This eight-module course focuses on the individual and the personal wellness journey. It will provide a space where you, as the leader of your own life, can be reflective and vulnerable in order to examine how your experiences affect the way you show up as a school leader and in your daily lives. It will help you identify the barriers that may stop you from living your full potential. We will use the Ontario Leadership Framework, specifically the Personal Leadership Resources, to focus the conversations and to build the confidence, wellness and habits that can positively impact how you show up in your workplace and lead effectively.
This course is about you. It will help you to create a roadmap that identifies the goals and the route that are most relevant to you, your experiences and your development as a leader. To support this, the course includes one-on-one coaching time with the facilitator. This work will change your perspective, the way you wake up each morning, and the narrative you tell yourself each day.
Open to school and system leaders. Spaces are limited.
Live sessions will be offered on Tuesday every other week, starting on October 11.
Date: October 3 - December 6
Deadline to register: September 19
OPC Member or Associate Cost: $250 + HST
Non-Member Cost: $325 + HST
You must be logged in before registering to ensure you receive the Member Rate.
Understanding Muslim Students in Our Schools
Muslim students have been attending our schools for over a century and have been steadily growing in numbers since the 1960s. As administrators work towards building inclusive schools for everyone, conversations around Muslim students and families need to shift from a focus on accommodations to a focus on inclusive curriculum and responsive pedagogies.
This eight module course delves deeper into understanding Canadian Muslims by discussing a number of relevant topics for school leaders, such as the diversity of the Muslim community, perspectives of Muslim youth, challenging Islamophobia in schools, considerations of building inclusive schools, addressing contemporary issues, and more. Through the lens of Muslim learners, participants will gain the necessary knowledge to better serve all students, families, and staff in our schools.
Open to school and system leaders. Places are limited.
Date: October 25 - December 17
Deadline to register: October 11
OPC Member or Associate Cost: $250 + HST
Non-Member Cost: $325 + HST
Registration closed.
Terms and Conditions
Refund Policy
Autonomous
A full refund is available if you cancel one day after your registration date. There is no refund for cancellations after two days of your registration date.
Facilitated
A full refund is available if you cancel up to two weeks before the start date, less a 15% non-refundable registration fee.
An 80% refund is available if you cancel one week before the start date.
There is no refund for cancellations after the start date.
A full refund applies when a session is cancelled due to low enrollment.
Interpretation Services
The OPC is committed to accommodating the individual needs of our Members, in accordance with the Accessibility for Ontarians with Disabilities Act (AODA) and the Ontario Human Rights Code. Once a candidate has registered and paid the applicable registration fees for a course, the OPC will contract with an interpretation service of its choosing and will cover the fees and expenses related to interpretation services in accordance with its contract arrangements with the interpreter. The candidate is welcome to provide a list of preferred interpreters for us to consider, but OPC retains the discretion to choose the provider of these services.

As the OPC is required to comply with the cancellation policy specific to each independent interpreter, it will communicate the cancellation policy to the course candidate in writing. A candidate seeking to cancel their participation in an OPC course must comply with the interpreter's cancellation policy and be respectful of the associated timelines. Candidates will be held responsible for cancellation fees applied as a result of missing timelines for cancellation.

OPC's standard refund policy will also apply to all cancellations.