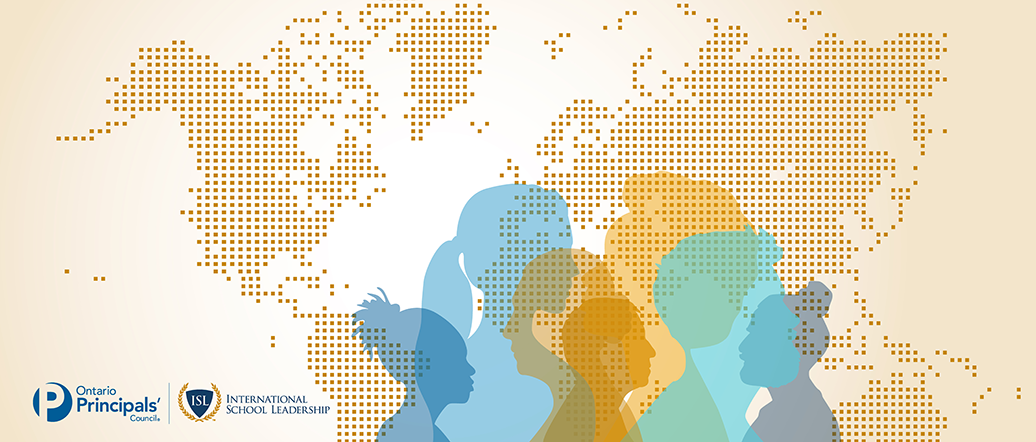 There has been an update to the operation for International School Leadership (ISL), initially created as a subsidiary of the Ontario Principals' Council (OPC). An Advisory Group was formed by OPC Council to review ISL's business activities and determine the organizational direction. Following a recommendation by the Advisory Group, a motion to bring international work into the OPC as a distinct department was approved by Council.
The Advisory Group identified five goals that responded to why it was important for OPC to be involved in international work, including the work of ISL:
To build on Ontario's strong international reputation, contributed to by OPC, in order to enhance domestic advocacy.
To cultivate relationships among school leaders and their associations across jurisdictions.
To learn and share strategies to understand, challenge and combat racism, oppression, discrimination, colonialism in education systems.
To create reciprocal opportunities to exchange strategies and resources to support public education worldwide.
To create a space to exchange effective education practices to meet the needs of all learners.
The OPC will ensure that all international program offerings continue to reach high standards of quality, work with our highly effective instructors who demonstrate deep commitment to program participants and result in many life-long relationships. The OPC staff will work to continuously improve the financial stability of its international programming with a goal of achieving financial neutrality as soon as possible.
The OPC staff will work with the Advisory Group and other partners to identify ways in which Members can be more involved in international work. For example, we will make changes to how we provide study visit opportunities so that Members are able to share their expertise with groups from other countries using teleconferencing technology during study tours.
We continue to offer global opportunities for Members including the Global Network Leading Learning and Global Principal Partnerships.