Network Mandate
The Global Network of Professional Learning Leaders (GNPLL) brings together the professional learning managers from several principals' and vice-principals' associations in Canada and Australia. Through our partnership we are able to identify globally relevant professional learning topics. We then develop affordable learning and networking opportunities which are open to principals and vice-principals across the world.
Lone Leaders: Rural and Remote School Leaders' Webinar Series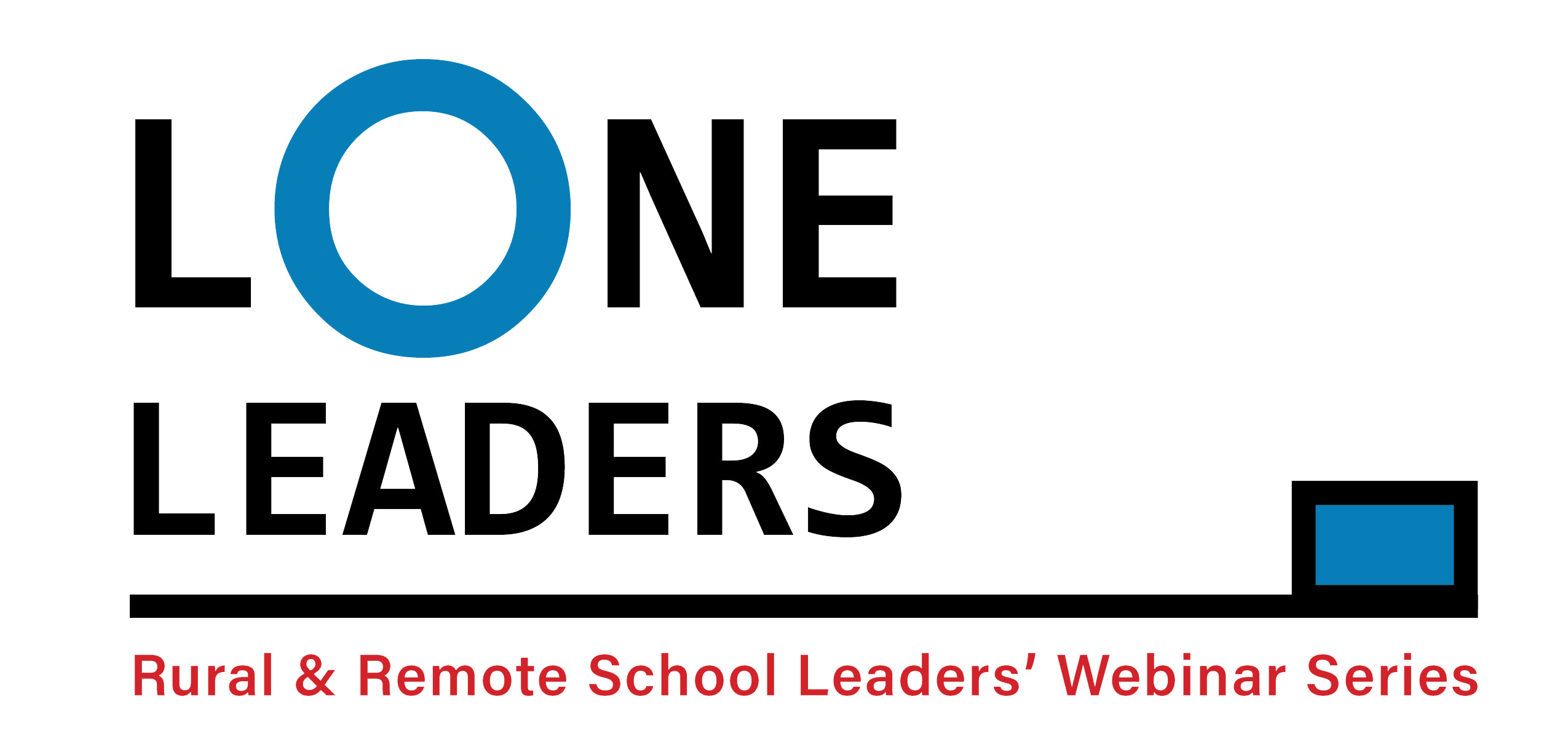 The Global Network of Professional Learning Leaders is organizing a series of 90-minute learning sessions. Each session will have an option to prolong for 30 minutes for those wishing to continue their conversations. The sessions will take place in October 2021, February 2022 and April 2022 for individuals who lead in rural and geographically remote schools. During each session, you will hear from an expert on leadership in geographically remote schools and you will have the opportunity to network with colleagues from Australia and Canada. Through these sessions, participants will gain a perspective beyond their own context, have an opportunity to share strategies and to add to their professional network.
The first session will focus on maximizing educational outcomes for students in rural and geographically remote schools. Future topics may include schools as community hubs, staffing and disaster response (trauma informed). The registration form invites you to propose topics that are of interest to you in your remote/rural school leadership work.
Webinar 1: Maximizing educational outcomes for students
Date:
October 16, 2021 at 4:30 PT / 7:30 p.m. ET

October 17, 2021 at 7:30 a.m. AWST / 9:30 a.m. AEST / 10:30 a.m. AEDT
Presenter: Dr. Leyton Schnellert
Webinar 2
Date:
February 24, 2022 at 4:30 PT / 7:30 p.m. ET
February 25, 2022 at 7:30 a.m. AWST / 9:30 a.m. AEST / 10:30 a.m. AEDT
Webinar 3
Date:
April 28, 2022 at 4:30 PT / 7:30 p.m. ET
April 29, 2022 at 7:30 a.m. AWST / 9:30 a.m. AEST / 10:30 a.m. AEDT
---
---

Contacts
Network Chair - Nadine Trépanier-Bisson (ntrepanier@principals.ca)
British Columbia Principals' & Vice Principals' Association (BCPVPA)
Contact name: Peter Johnston, Director of Professional Learning
Email: peter@bcpvpa.bc.ca
Contact name: Elizabeth Bell, Director of Professional Learning
Email: elizabeth@bcpvpa.bc.ca
Contact name: Andrea McComb, Director of Professional Learning
Email: andrea@bcpvpa.bc.ca
New South Wales Primary Principals' Association (NSWPPA)
Contact name: Margaret Charlton, Professional Learning Officer

Email: Margaret.Charlton@det.nsw.edu.au
Ontario Principals' Council (OPC)
Contact name: Nadine Trépanier-Bisson, Director of Professional Learning
Email: ntrepanier@principals.ca
Queensland Association of State School Principals (QASSP)
Contact name: David Turner
Email: david@qassp.org.au