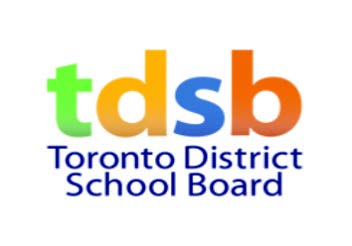 Overview
The Emerging Leader Development Program (ELDP) is designed to prepare teachers for a successful transition to a school administrator role. The five-hour online modules are facilitated by practising principals and provide an opportunity for reflection and dialogue with other emerging leaders. The ELDP focuses on topics described in recent research or identified as helpful by new and experienced principals and vice-principals in building their capacity to deal with the complexity of the role.
Modules may be completed in any order. You can choose as many or as few as you would like to participate in. This is not a certificate program.
Module Information
Module 3 – Exploring your Equity Stance
The impact of privilege and unconscious bias impact on school, students, staff and communities
The principal as change agent
Recognizing biases/privilege and the extent to which these inform our decision-making attitudes and actions
The moral imperative in creating an equity and inclusive stance
Module 5 – Leading Safe Schools
The role of the principal in creating and maintaining safe and caring schools
Progressive discipline as a whole-school approach
Bullying intervention and prevention as integral to a positive school climate
Restorative circles as a means of working through conflict in schools
Module 10 - Fostering a Culture of Reconciliation in our Schools
Build understandings of the origins, histories, and historical contributions of Indigenous Peoples.
Develop awareness and knowledge of treaties and treaty relationships to further our journey towards reconciliation.
Learn and understand more about the Indian Act and how it has impacted the lives of Indigenous peoples since 1876.
Understand Indigenous experiences related to forced assimilation and the legacy of residential schools.
Develop an understanding of the Indigenous protest movement.
Set goals of reconciliation for ourselves and our school communities.
Schedule
All modules are offered online and are asynchronous. The dates listed below are the start and end dates of each module. There may be some synchronous web meetings, but they will be recorded if you are unable to attend live.
| | | |
| --- | --- | --- |
| Dates | Module | Deadline |
| December 9 – 18, 2022 | Module 3 - Exploring Your Equity Stance | December 2, 2022 |
| February 3 – 12, 2023 | Module 5 - Leading Safe Schools | January 27, 2023 |
| July 14 – 23, 2023 | Module 10 - Fostering a Culture of Reconciliation in our Schools | July 7, 2023 |
Terms and Conditions
Refund Policy
A full refund will be issued if cancelled one week before the course start date. An administrative fee of 50% of the course cost will be charged for late cancellations. There will be no refund for cancellations after the course start date.
Interpretation Services
The OPC is committed to accommodating the individual needs of our Members, in accordance with the Accessibility for Ontarians with Disabilities Act (AODA) and the Ontario Human Rights Code. Once a candidate has registered and paid the applicable registration fees for a course, the OPC will contract with an interpretation service of its choosing and will cover the fees and expenses related to interpretation services in accordance with its contract arrangements with the interpreter. The candidate is welcome to provide a list of preferred interpreters for us to consider, but OPC retains the discretion to choose the provider of these services.

As the OPC is required to comply with the cancellation policy specific to each independent interpreter, it will communicate the cancellation policy to the course candidate in writing. A candidate seeking to cancel their participation in an OPC course must comply with the interpreter's cancellation policy and be respectful of the associated timelines. Candidates will be held responsible for cancellation fees applied as a result of missing timelines for cancellation.

OPC's standard refund policy will also apply to all cancellations.