OPC Members in a vice-principal role are invited to join us for this 1.5 day unique learning opportunity, focused on Leading into the Future.
Experienced vice-principals, those new to the role or in an acting role will be inspired and informed at this event. Through a keynote presentation, discussions, workshops and networking opportunities participants will work through challenges, develop potential solutions and receive practical strategies and advice from OPC staff and colleagues.
The interactive program will include many opportunities to share and network with colleagues across the province to build skills and further an understanding of the breadth of the impact of vice-principals in school leadership. Participants will be able to self-select workshops on trending topics, student voices, difficult conversations, legal workshops and equity and inclusivity . The program includes
#OPCSymposium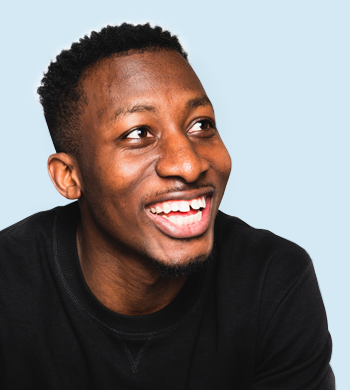 Curtis Carmichael, Award-Winning Author | Social Entrepreneur
Curtis Carmichael is on a mission to improve school and organizational culture by helping people realize that they matter and have innate power and gifts to make a difference in their lives and communities.
Curtis is an award-winning author, professional speaker, certified STEM elementary teacher, social entrepreneur, and the founder of Source Code Academy Canada — Canada's first culture-focused academy preparing children and youth for the future of work. He is the author and mobile app developer of the World's First Augmented Reality Memoir, Butterflies in the Trenches. As a self-taught programmer, Curtis built the mobile app that brings his memoir to life.
Curtis' guiding mission to elevate the social and economic fabric of every neighbourhood he enters provides students, educators, and organizations with practical strategies to make a difference in their lives, schools, businesses, and communities. After sacrificing a professional football career, Curtis cycled across Canada and fundraised $100,000 in 60 days for Toronto Community Housing after-school programs. He was featured in the award-winning documentary, Ride for Promise and was chosen as the only Canadian on the 2023 Forbes Top 30 Under 30 list for his achievements in the Education sector.
Curtis grew up in the Toronto housing projects in Scarborough as a childhood drug dealer but now has dedicated his life to advocating for Black and racialized youth in low-income communities locally and globally. Curtis believes with conviction that every person is gifted, it is just a matter of having the right platform and opportunities to unwrap and use those gifts.



| | |
| --- | --- |
| Day 1: Tuesday, May 9 | Time |
| Registration and Lunch | 12:00 p.m. |
| Welcome, Introduction and Land Acknowledgement | 1:00 p.m. |
| Plenary – OPC Protective Services Team Presentation – The Role of the Vice-Principal | 1:20 p.m. |
| Break | 2:30 p.m. |
| Plenary - Embedding Equity into School Leadership -Irfan Toor, OPC Director of Equity Diversity and Inclusion | 2:45 p.m. |
| Wrap-up | 4:00 p.m. |
| | |
| --- | --- |
| Day 2: Wednesday, May 10 | Time |
| Breakfast | 7:30 a.m. |
| Day 1 Reflection/Information Gathering | 8:30 a.m. |
| Plenary – Keynote Speaker Curtis Carmichael, Futurist, Social Entrepreneur and Award-Winning Author | 9:00 a.m. |
| Break | 10:00 a.m. |
| Workshops in breakout rooms (Choice of 4) | 10:15 a.m. |
| Workshop | 11:15 a.m. |
| Lunch | 12:30 p.m. |
| Workshops in breakout rooms (Choice of 4) | 1:30 p.m. |
| Break | 2:30 p.m. |
| Workshops in breakout rooms (Choice of 4) | 2:45 p.m. |
| Plenary – Consolidation | 3:45 p.m. |
| Wrap-up | 4:00 p.m. |
Session times and the order of events are tentative and subject to change.

Hilton Toronto Airport Hotel & Suites
5875 Airport Road, Mississauga, Ontario, L4V 1N1, Canada
The OPC has negotiated a rate of $179 plus taxes per night for VP Symposium participants at the Hilton Toronto Airport Hotel & Suites for reservations made by April 18, 2023. A booking link will be available shortly or you can call (905) 677-9900 and reference the OPC VP Symposium to receive the discounted rate. In addition to the discounted hotel rate, participants will receive
A discounted parking rate of $15

Complimentary Wi-Fi in guestrooms and

Complimentary shuttle to airport.


A portion of the negotiated Professional Development funds are being used to make this opportunity possible and to subsidize part of registration fee.
Subsidized Fee: $250 plus HST